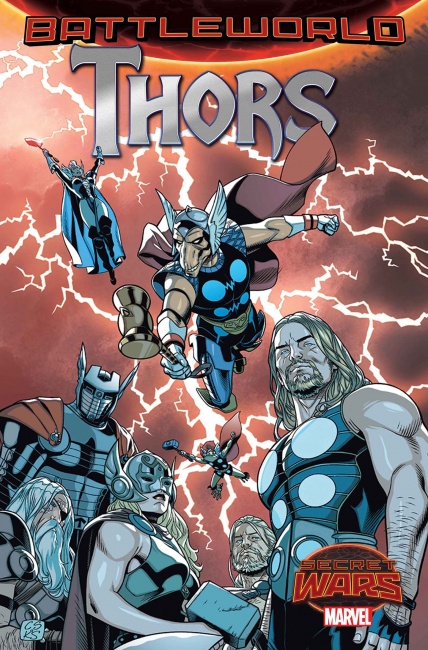 Marvel will launch
Thors
, a new
Secret Wars
series in which a police force of Thors patrols "Battleworld," in June. It will be written by Jason Aaron, with art by Chris Sprouse. Thor characters will include Throg the Frog of Thunder, Beta Ray Bill, Thor Stormborn, and many more. The role of the Thors will be established in issue #2 of core series
Secret Wars
.
Aaron laid on the comparisons, calling the series:

"
A cop story, but with hammers instead of guns."

"
Homicide: Life on the Street
with lots of cosmic cops."

"
True Detective
, but with Throg the Frog of Thunder playing the Rust Cohle part."
We can't wait to see the Thor cop-bar.