X-Men Apocalypse. Jennifer Lawrence is at the end of her run on the X-Men films, she told MTV. X-Men Apocalypse will be her last film as Mystique. The film, to be directed by Bryan Singer, is wrapping up casting (see "'X-Men Apocalypse' Adds Three New Mutants"). It's set ten years after the 1970s sections of X-Men: Days of Future Past.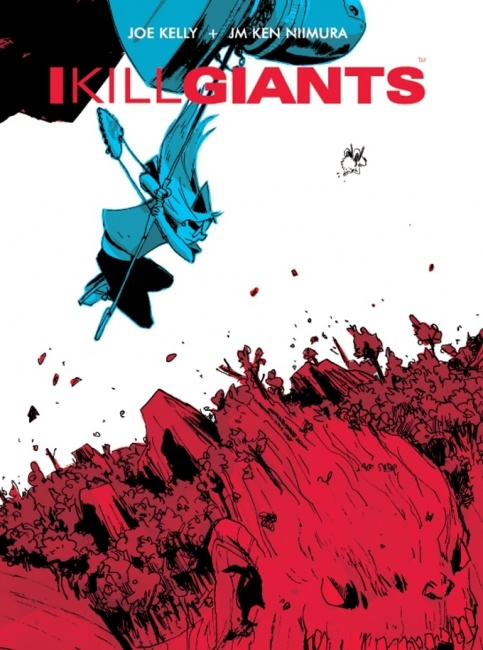 I Kill Giants.
Joe Kelly and J.M. Ken Niimura's
I Kill Giants
graphic novel is being adapted into a feature film, according to
Hollywood Reporter
. Treehouse Pictures has committed to fully finance the film, according to the report.
The script will be written by Man of Action's Kelly, with Anders Walter, who won an Academy Award last year for his live action short film Helium, attached to direct his first feature. The story is of a fifth grade girl who has a difficult life and escapes into a fantasy world.
The Image graphic novel, which collected the miniseries, was nominated for an Eisner Award and selected for the 2010 YALSA list of Great Graphic Novels for Teens (see "2010 Great Graphic Novels for Teens").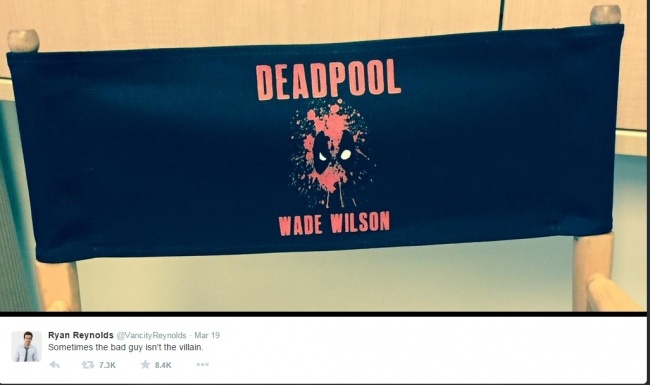 Deadpool.
Deadpool production has begun, as evidenced by a Ryan Reynolds Tweet of his chair from the set. Morena Baccarin, who's playing his love interest, apparently spilled the beans by also Tweeting an image of her chair with the name "Vanessa," indicating that she's probably playing Vanessa Carlyle, also known as Copycat. The image has now been removed, but that particular toothpaste is not going back into the tube. T.J. Wilson is playing Weasel (see "
T.J. Miller 'Weasels' into Fox's 'Deadpool'
").
Spider-Man. Marvel CCO Joe Quesada has confirmed via Twitter that Peter Parker will, indeed, be Spider-Man in the Marvel Cinematic Universe. There had been a lot of buzz about the possibility that Miles Morales might be the Spider-Man character in the films now that Marvel is collaborating with Sony to bring him into the Marvel Cinematic Universe (see "'Spider-Man to Join Marvel Cinematic Universe"). But in response to a question about keys to a good Spider-Man film on Twitter, Quesada responded that "the trick to making any incarnation of Spider-Man great… is Peter Parker."
Avengers: Infinity War. Joe and Anthony Russo have signed to direct both of the next two Avengers movies: Avengers: Infinity War Part 1 and Part 2, according to Deadline. The films are slated to be shot back to back and released in 2018 and 2019. Joss Whedon pulled out after the first two films, indicating that he wanted to get back to more personal projects (see "Whedon Unlikely to Helm 'Avengers: Infinity War'"). The Russo brothers directed Captain America: The Winter Soldier, and are about to begin filming on Captain America: Civil War (see "'Captain America: Civil War' Filming Set for April").
Fraggle Rock. Joseph Gordon-Levitt will produce and star in a new version of Fraggle Rock, according to Variety. The new film will be a live action adaptation of the TV show, produced by New Regency, The Henson Co., and Lisa Henson.