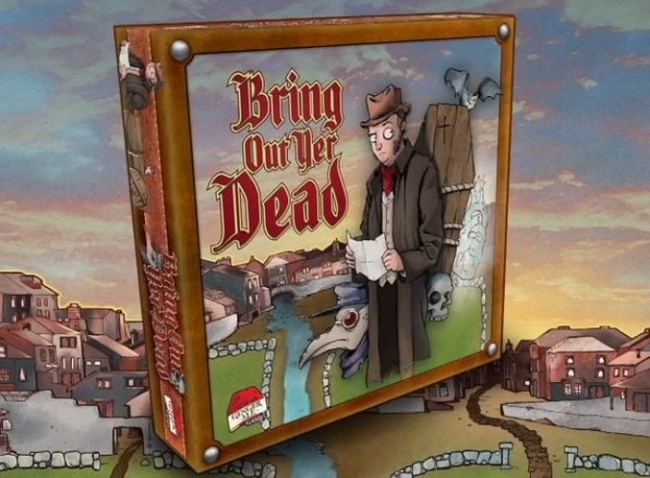 At the GAMA Trade Show, Upper Deck Entertainment announced it would publish Ginger Ale Games' board game
Bring Out Yer Dead.
In the game, players compete to earn points by placing deceased family members in the best graves in the town's new cemetery. However, the gravedigger is lazy, and if there are too many bodies to bury, he may dump them in the river. Players may have to beg, borrow, or steal to get their dearly departed entombed in the most prominent resting places. The goal is to earn the most points by the end of eight rounds and win the family inheritance.
The box contains 98 Tarot-size cards, 65 wooden coffin tokens, and a two-sided game board. The game is for 2-5 players and plays in 40 minutes. MSRP and release date were not announced.