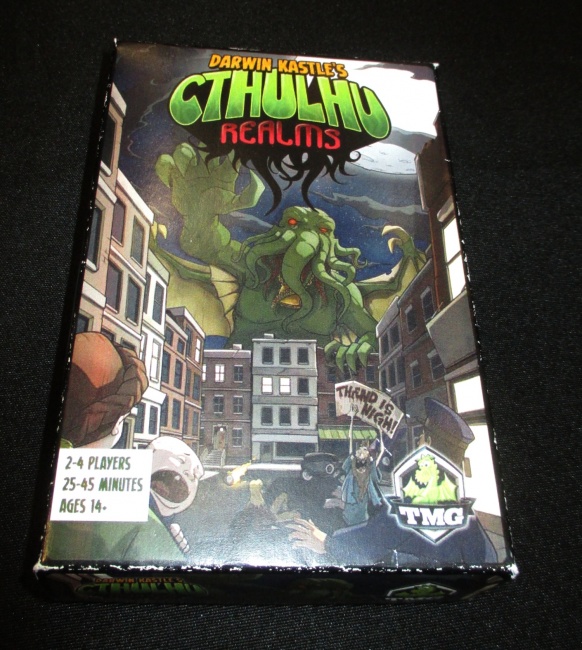 At the GAMA Trade Show, Tasty Minstrel Games announced
Cthulhu Realms,
a deck building game designed by Darwin Kastle.
"It's built on Darwin Kastle's
Star Realms
engine," said Daniel Hadlock of Tasty Minstrel, referring to the outer space deck building card game from White Wizard Games (see "
'Star Realms' Deck Building Game
"
). However, this deck building game is set in the realm of H.P. Lovecraft's Cthulhu.

"
The art takes a humorous horror approach, so it's Cthulhu, but it's got a family-friendly little twist to it," said Hadlock. "It has a little bit deeper, a little more tricky game play than an average deck builder game."
The game is for 2-4 players, ages 14 and up, and plays in 25-45 minutes. MSRP is $19.95, release is tentatively set for Gen Con, but may be later in the year.
See gallery below for an 8-card preview.
Tasty Minstrel will also be releasing
Bomb Squad
(see "
'Bomb Squad'
"), and the companion trainee game
Bomb Squad Academy
in July or August.