It was a busy day for Star Wars news on Monday, May the Fourth, otherwise known as Star Wars Day. So even though we've already reported on the new characters revealed by the release of new stills for Star Wars: The Force Awakens (see "More 'Star Wars: The Force Awakens' Characters Revealed"), and IDW's deal for Star Wars Artist Editions and Micro Fun Packs (see "IDW Gets Star Wars"), there's still a lot of Star Wars news, which we round up here.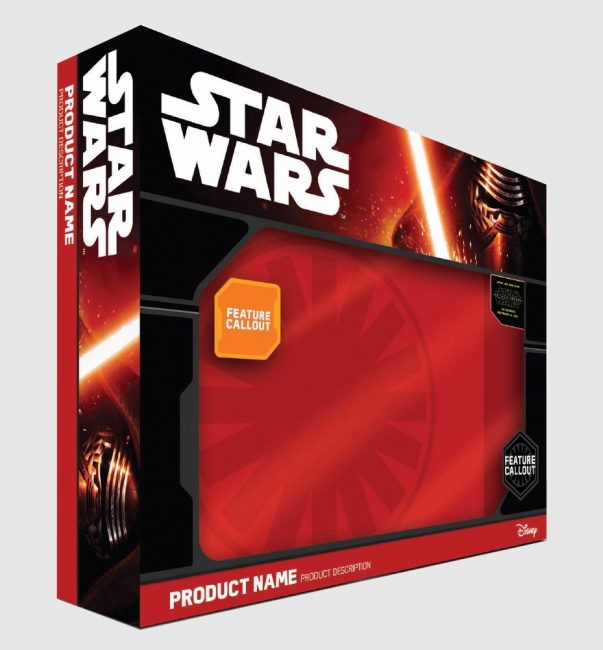 The official launch date for
Star Wars: The Force Awakens
merch is "Force Friday," September 4, 2015, with midnight store openings planned. Promised product categories include toys and collectibles, books and comics, ebooks and apps, apparel, and lifestyle accessories. Packaging for products based on the new film will be as pictured here, with new villain Kylo Ren in a prominent role.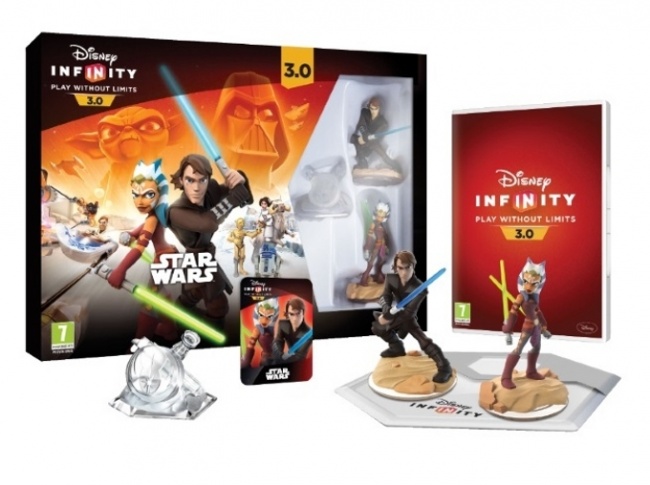 The first information on
Disney Infinity 3.0: Star Wars
has leaked through retailer Saturn in Germany via an image and solicitation. The release date given was August 20, which would be consistent with the August/September releases of Disney Infinity 1.0 and 2.0 over the last two years (see "
'Disney Infinity: Marvel Super Heroes' Release Date
"). The image shows the
Starter Pack
with Anakin Skywalker and Ahsok Tano figures.
Plans to incorporate Star Wars into the hit CMG/videogame hybrid have been known since early last year (see "Marvel, 'Star Wars' Planned for 'Infinity'"), although Disney Interactive has still made no official announcement. Both the German retailer site and Dis Kingdom, the first fan site to pick it up, have now taken down the images, but they had already spread far and wide, so it seems unlikely this toothpaste is going to be put back into the tube.
The second Star Wars Anthology film, due for release in 2018, will feature the origin story for Boba Fett, according to The Wrap. As a bounty hunter working for Jabba the Hut, Boba Fett captured Han Solo in the first trilogy and collaborated with Darth Vader. The world of bounty figures in the Star Wars universe will more broadly be the setting of the film.
Director Josh Trank recently left the production (see "Second 'Star Wars Anthology' Film Loses Director"), which The Wrap says was because Simon Kinberg, who's been involved with developing the second Star Wars Anthology film, brought word to the production that Trank had been erratic during the production of Fantastic Four, directed by Trank and produced by Kinberg.