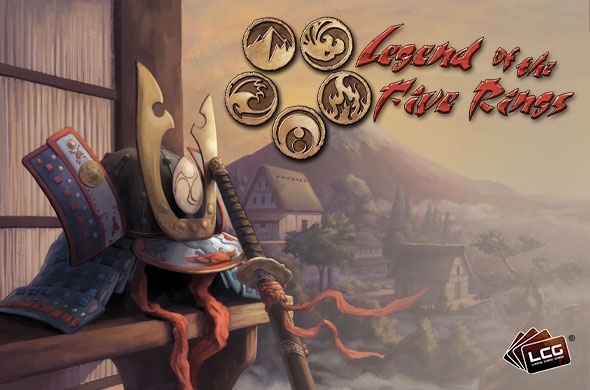 Fantasy Flight Games announced a deal to purchase Alderac Entertainment Group's
Legend of the Five Rings
(L5R) intellectual property, which includes the twenty-year-old collectible card game as well as the roleplaying game.
"Our friends at Fantasy Flight Games have staff with a long history with the L5R property and its games, who are excited about the prospect of taking the brand into the future," said Alderac CEO John Zinser. "When we recently decided it was time to end our own work on the story of Rokugan, we knew they were the best possible stewards for the world, the story, and the community we love and want to see continue to succeed and grow into its next twenty years."
The Atlas of Rokugan map and description book is due to release later this month (see "'L5R' Maps The Emerald Empire in 'Atlas of Rokugan'"). Alderac's final set of the L5R CCG: Evil Portents will release in October (see "Clan War Heats Up in 'L5R: Evil Portents'").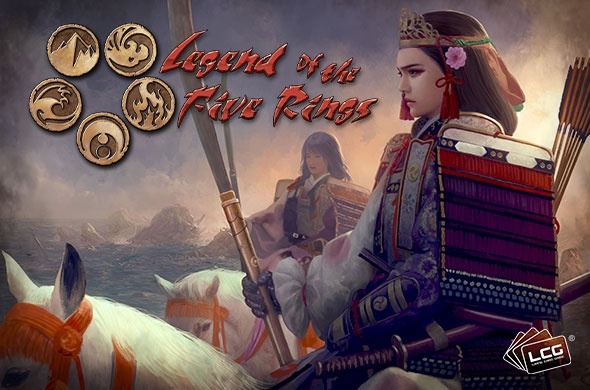 FFG plans to debut a relaunched version of the card game as a Living Card Game (LCG) at Gen Con 2017. More details will be announced once the purchase deal is finalized.
"The prospect of working on Legend of the Five Rings is very exciting for us," said FFG SVP of Communications Steve Horvath. "The Alderac team has done an amazing job creating a truly rich history anda universe with a deep narrative that fans have connected with for twenty years, and we are looking forward to the potential to build on that legacy moving forward."
The fictional setting of Rokugan was created by John Wick, Dave Seay, Dave Williams, and John Zinser, and first published by Alderac in 1995. The setting is based on a mix of feudal Japanese history along with the influence of other East Asian cultures, fused with magic and mythology. L5R has been used for a collectible card game, role-playing games, and board games (see " AEG Declares 'War of Honor'" and "'Love Letter: Legend of the Five Rings'").