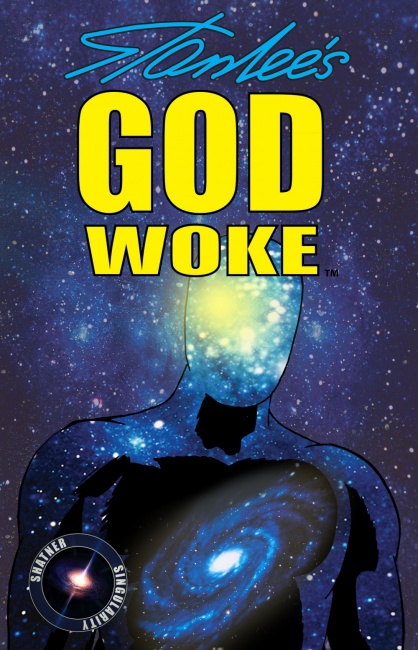 LNL Partners and Panelfly announced a cinematic graphic novel adaptation (CGN) of Stan Lee's
God Woke
for their Shatner Singularity imprint in 2016.
(Click image for larger view.)
Lee's God Woke is a short story/poem about humanity's search for meaning, and God's own search for the same. The story is being adapted by Deadpool co-creator Fabian Nicieza, with art by Mariano Nicieza and logo design by Wilson Ramos Jr.. Additional artists and team members will announced at a later date. Release is planned for San Diego Comic-Con International. God Woke Season One will consist of four 10-minute chapters. The comic will be released simultaneously on multiple platforms: digitally via comiXology, print hardcover through Diamond, and CGN through Panelfly via iTunes, Amazon, Google and Vimeo.
LNL and Panelfly announced their partnership with William Shatner for the new imprint last month (see "New William Shatner CGN Imprint"). The CGN format combines moving panels, animation, sound effects and a music soundtrack for an enhanced reading experience.