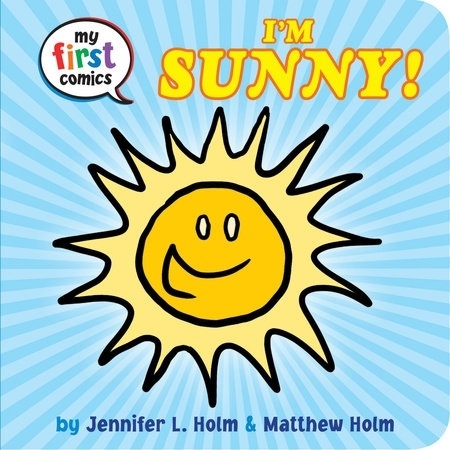 Random House Books for Young Readers will release the first titles in the new
My First Comics
series by
Babymouse
and
Squish
creators Jennifer L. Holm and Matthew Holm in January.
My First Comics: I'm Grumpy, and I'm Sunny will be the first of four titles that focus on feelings and star each of the four characters (Grumpy Cloud, Sunny, Tizzy Tornado, and Chilly) in their own dedicated adventure. The characters will also appear in each others' books. The titles will use panel frames paired with speech balloons and thought bubbles to teach young children how to read.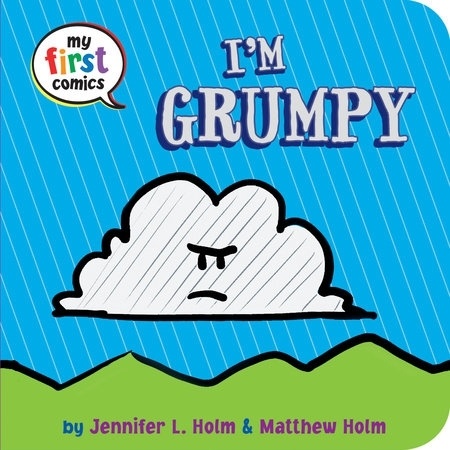 I'm Grumpy
stars a grumpy cloud who upsets his friend Sunny and must apologize.
I'm Sunny
stars the cheerful sun, who also upsets a friend and must make amends.
The 22-page board books are intended for ages 3 months - 3 years, have an MSRP of $7.99.