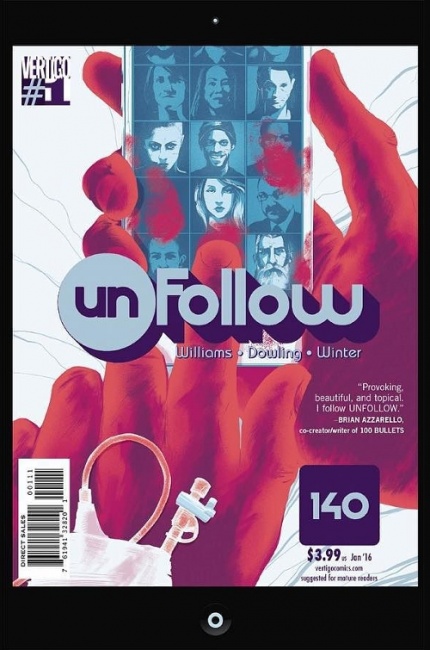 ABC has given a script commitment to Michael Narducci to adapt the Vertigo comic series
Unfollow
, according to
The Hollywood Reporter
. Narducci, the showrunner for the vampire-drama
The Originals
, will write and executive produce
Unfollow
for Warner Bros. Television.
The comic series was announced earlier this year by Vertigo at the San Diego Comic-Con (see "
Vertigo Announces 12 New Titles
"
). Written and created by Rob Williams and Michael Dowling, it follows the drama that unfolds when a dying reclusive billionaire announces he is bestowing his entire fortune on a seemingly random group of people from around the world. After one is murdered, all of them become suspects and begin to realize that any of them could become victims.