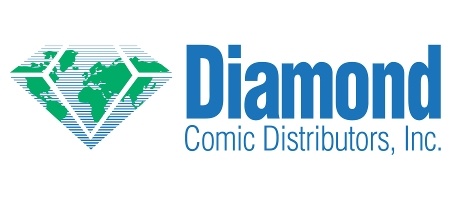 Diamond Comic Distributors has expanded its distribution facilities in Plattsburgh, New York and Olive Branch, Mississippi, and installed new equipment in both. The Plattsburgh Distribution Center has been expanded to 108,000 square feet, more than doubling its previous space.
I
n Olive Branch, Diamond has opened a new 75,000 square foot facility, the New Memphis Distribution Center, which will handle weekly shipments for Olive Branch customers. Diamond expanded its Olive Branch facility by 75,000 square feet last summer (see "
Diamond Expanding Olive Branch Facility
"
), and now in addition to the separate new facility for processing weekly shipments, the company has also added 100,000 square feet of off-site storage, bringing the total backlist facility to 700,000 square feet.
The company has also added new equipment and systems in both locations, including new computer equipment, printers, and servers, on a faster network; new sort tables and picking lines; new conveyance equipment, including power conveyors, gravity conveyors, and sorting technology for outbound shipments; wireless receiving via barcoe scaning using RF technology and new receiving software; enhanced security equipment; and upgraded pallet racks and other material-handling equipment.

D
iamond Executive Director of Operations Ed Briggs tied the expansions and other changes to market growth. "The significant investment which Diamond is making in these expansions and improvements will enable us to keep up with the growing Comic Book Specialty Market and facilitate the market's future growth," he said.