Dalian Wanda, the media and property conglomerate controlled by China's richest man, Wang Jianlin, has purchased Legendary Entertainment for $3.5 billion. Legendary Entertainment, which includes Legendary Comics (see "Schreck Is EIC of Legendary Comics"), has been involved in the production of a number of major motion pictures including Christopher Nolan's Batman Trilogy, Jurassic World, and Godzilla.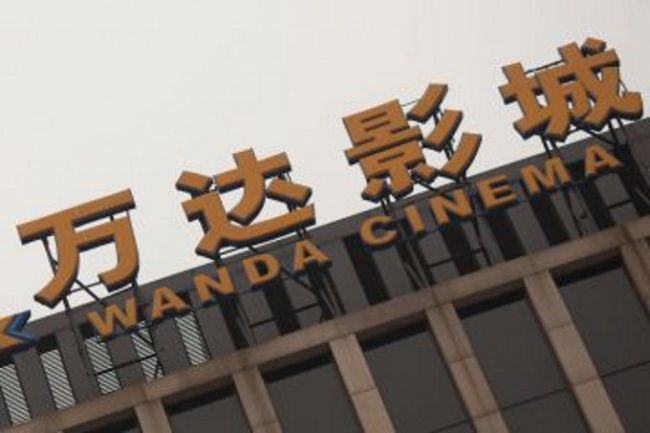 Wanda, which bought the North American AMC theater chain in 2012, is also a major player in the burgeoning Chinese exhibition market where it owns 292 movie theaters that account for about 15% of the Chinese market, which is the world's second largest with an astronomical growth rate (49% in 2015 alone) as the country adds an average of 22 new screens per day.
At its current rate of growth the Chinese market is projected to overtake the North American market (U.S. and Canada is around $13 billion per year) in 2017 or 2018, and currently only 34 foreign made films are allowed per year are allowed into Chinese theaters. Now that Legendary is owned by Wanda, its productions will be exempt from the quota as Chinese co-productions, so don't be surprised if other Western production companies get involved in similar deals—cash plus access to the Chinese market has got to be activating salivary glands all over Tinseltown.
Among the immediate effects of the agreement could be a sequel to Guillermo Del Toro's Pacific Rim, which was well received in China (as was another Legendary production, Godzilla); though Universal has yet to restart that production on Pac Rim 2 (see "Cameron's Lightstorm Courts Del Toro For Fantastic Voyage Remake"), both a sequel to Godzilla and a Godzilla vs. King Kong film are in the works (see "King Kong Unites With Godzilla"). Over the long haul, as Hollywood producers learn more about what the Chinese market likes, the kinds of films made (and their budgets) will be heavily influenced by their potential appeal in what will soon be the world's largest film market.
The Dalian Wanda real estate empire includes over 200 shopping malls in China as well as a huge chain of department stores. According to AFP the Wanda group reported a 19.1% gain in revenue in 2015. The man who controls that empire, Wang Jianlin, whose wealth was recently estimated at $32.4 billion, is the son of a Red Army captain. Wang was also a member of the Red Army until he left in 1980 to forge a career in business. He reportedly runs the Dalian Wanda business empire with military discipline, and appears to be well connected—in October it was revealed that the brother-in-law of Chinese leader Xi Jinping owned shares in one of Wanda's firms.
Will Wanda's influence turn Legendary's movies into a vehicles for the projection of Beijing's "soft power?" Well, don't expect any remakes of Red Dawn, but Legendary Entertainment's Thomas Tull said "we will run things as we always have, only with bigger muscle behind us," adding that "on the creative front nothing will change as far as process or control." Tull noted, "We made a decision many years ago that China was going to be the future," and now his films will have full access to the world's fastest-growing market.
Given its extensive holdings in movie theaters, both in China and the U.S., Wanda's acquisition of Legendary creates a transnational version of the kind of vertical integration in the movie industry that has been outlawed here in North America since 1948 (U.S. vs. Paramount Pictures). Under current rules in China vertical integration has been allowed and is practiced by Internet powerhouse Alibaba and others.