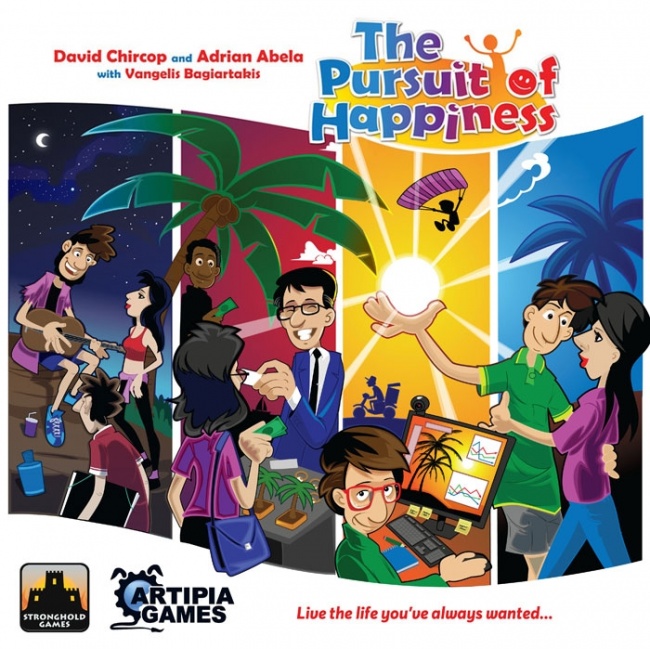 Stronghold Games has partnered with Greek publisher Artipia Games to co-publish The Pursuit of Happiness board game, releasing to trade in July. Stronghold Games will also handle the distribution of the finished game into the U.S. hobby trade.

Originally released at Essen Spiel in 2015, The Pursuit of Happiness traces the story of life from birth, with players competing to maximize their characters' happiness. Players have their characters acquire jobs, purchase stuff, build relationships, and raise families using a worker-placement style game engine, using the "workers" to represent "time" in the character's life. The Pursuit of Happiness was designed by David Chircop and Adrian Abela, and is illustrated by Panayiotis Lyris.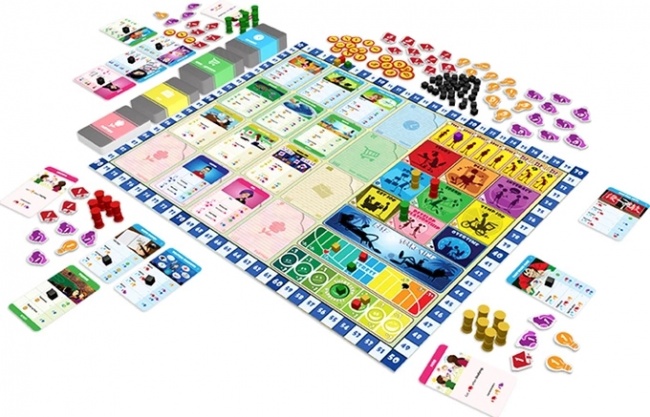 The game will include a game board, 36 wooden hourglass markers, 53 wooden cubes, 156 game tokens, and 167 cards.
The Pursuit of Happiness
is designed for 1 to 4 players, ages 12 and up, and plays in an hour and a half. A
Pets Mini Expansion
will also be included.
Artipia Games is funding the project through a Kickstarter campaign, which easily reached its funding goal in the first day. Stronghold is not involved in the game's Kickstarter campaign.