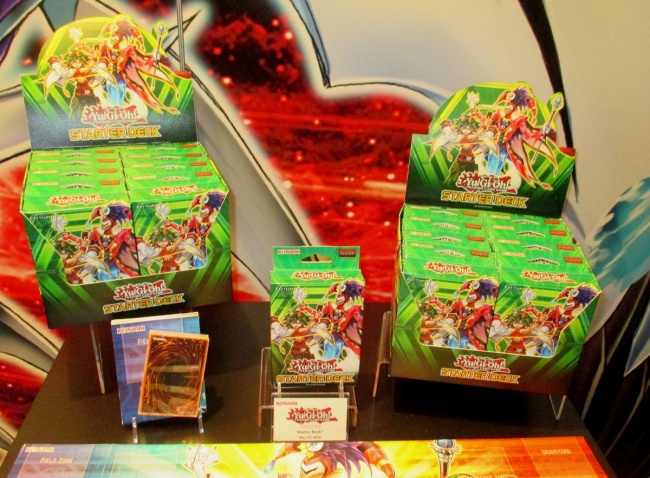 Toy Fair News
: At New York Toy Fair, Konami Digital Entertainment shared images and details for upcoming
Yu-Gi-Oh!
TCG Spring and Summer releases.
Several promotional images were shared before the show (see "'Yu-Gi-Oh! Shining Victories Special Edition'"), but the newest products were on display only in person.
Yu-Gi-Oh! Starter Deck- Yuya is based on the character's deck from the Yu-Gi-Oh! ARC-V manga and animated series. The deck is specially crafted to gear up new Duelists, but also adds new support cards for seasoned players. The deck includes 10 brand-new cards like Performapal Sleight Hand Magician, and unique cards like Lightning Vortex, Book of Moon, and Pendulum Reborn.
Each deck contains 35 Common Cards, 3 Super Rare Cards, 2 Ultra Rare Cards, and 3 Token Cards. MSRP is $9.99. Release is planned for May 27.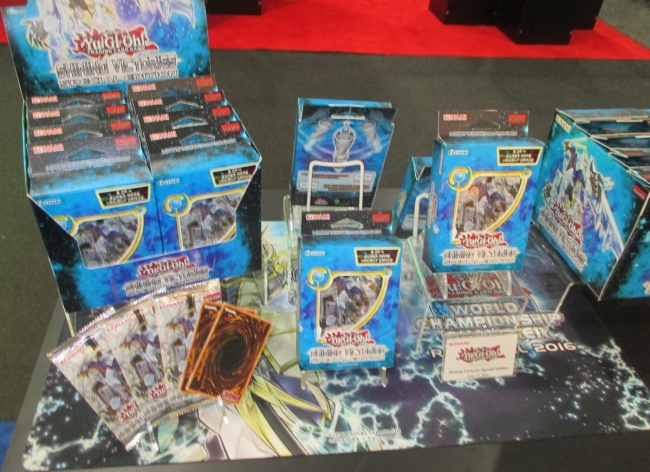 Also on display was the
Shining Victories Special Edition
, which will release on June 17. Each box comes with three packs of
Shining Victories,
one of two Super Rares from the upcoming fall booster set, and one of two guaranteed variant cards. MSRP is $9.99 per box.
(Click any image for larger view.)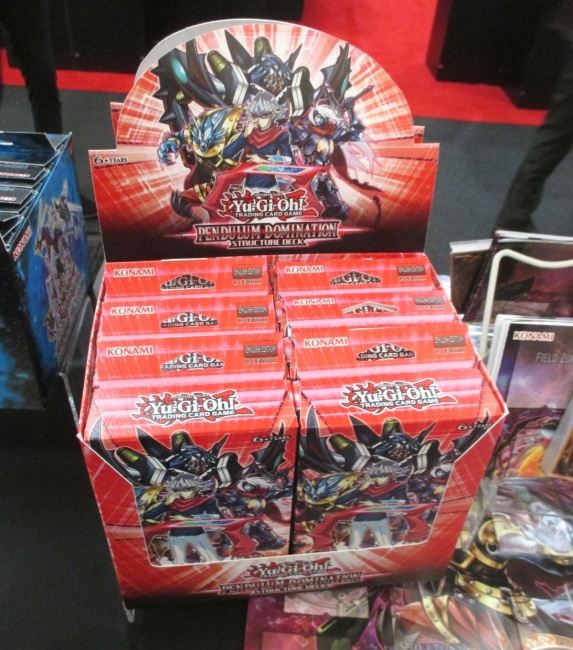 The
Pendulum Domination Structure Deck
will release on July 15. This is a complete D/D themed Deck with new Monster and Spell cards, including new Extra Deck Monsters. MSRP is $9.99 per deck.