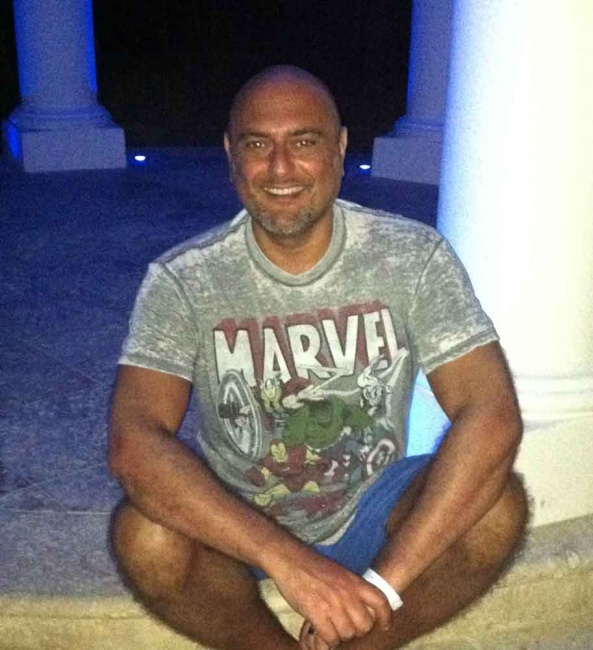 At the 2016 ComicsPRO Annual Meeting last week in Portland, Oregon, the retailer organization presented its two annual ComicsPRO Industry Appreciation Awards. One of the two awards traditionally goes to a living person who has contributed to the growth of the industry, and for 2016 the winner is David Gabriel, Marvel Comics' SVP of Sales and Marketing. Gabriel, who was unable to attend the ComicsPRO meeting, issued a statement thanking the direct market's only retailer organization
"
I am honored to be placed alongside previous recipients as Stan Lee, Bob Wayne, and Paul Levitz by the ComicsPRO selection committee… Many thanks to the members of ComicsPRO and the retailer community for this award. I look forward to many more years of partnership in the future, and look toward the continued success of the Direct Market for many years to come!"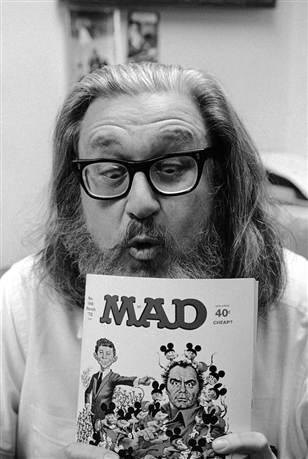 This year's posthumous Industry Appreciation Award went to William Gaines, the innovative publisher of EC Comics (and
Mad Magazine
). Gaines defended comics unapologetically in an appearance before the Senate Subcommittee on Juvenile Delinquency in 1954, at a time that the industry was under serious attack following the publication of Frederic Wertham's
Seduction of the Innocent
. Some appreciation for the importance of Gaines to the development of the American comic book industry can be gained by noting that in 1993 Gaines was the 12th person selected for the Will Eisner Award Hall of Fame that celebrates the most important creators in the history of comics (Carl Barks, Will Eisner, and Jack Kirby were the first 3 inductees).
In ComicsPRO election news, Ralph Mathieu of Alternate Realites Comics (NV) was re-elected Treasurer. Other key ComicsPRO officers include President Peter Dolan of Main Street Comics (NY), Vice President Jamye Foster of Southern Fried Comics (MS), and Recording Secretary Chris Brady of Four Color Fantasies (CA).
Two longtime members of the ComicsPRO Board of Directors, Carl D'Angelo of Earth-2 Comics (CA) and Eric Kirsammer of Chicago Comics and Quimbys (IL) stepped down from the board. They were replaced by new board members Patrick Brower of Challenger Comics & Conversation (IL), and Jenn Haines of The Dragon (Ontario, Canada).