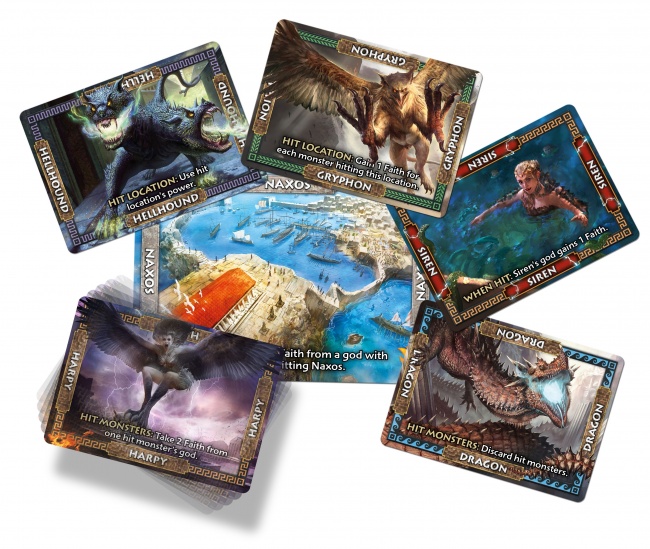 Australian game store chain Good Games, which recently announced that it was launching retail operations in the U.S. (see "
Game Store Chain Coming to U.S.
"), is now expanding into publishing. Its first game will be the Greek mythology card game
Monstrous,
due in Q2.
Under the name Good Games Publishing, the company plans to bring a number of game titles to market in 2016, beginning with Monstrous. The Greek mythology-based tactical dexterity game will release in April or May.

"We look forward to bringing fun Australian games to the global market in 2016 and beyond," said Kim Brebach, Director of Good Games Publishing. "We have games in the pipeline that appeal to gamers, families & their kids, and more social gamers too."

Good Games, founded in 2006, operates Australia's largest tabletop game distributor, as well as 24 company-owned and franchise stores. It announced plans to open its first U.S. store in January.
Other retailers and distributors have started publishing operations in the U.S. in the last few years. Online and brick and mortar retailer CoolStuffInc recently spun off its publishing and supply divisions (see "CoolStuffInc Spins Off Grey Fox Games"); and GTS Distribution started Passport Games, which has grown substantially since its launch in 2012.