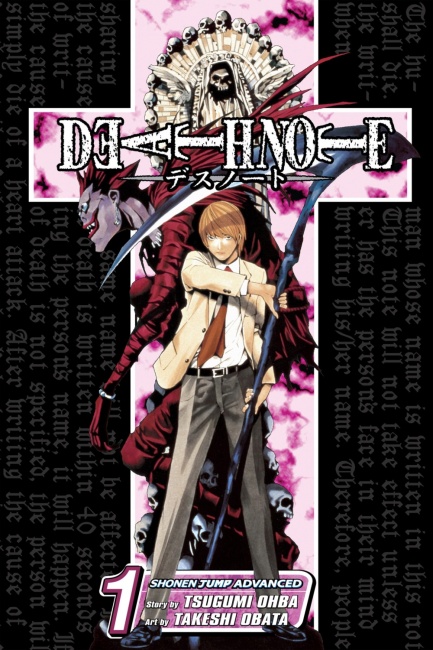 Adam Wingard's live-action adaptation of the Death Note manga has been picked up by streaming service Netflix, Variety is reporting. Release is planned for June.

Nat Wolff and Margaret Qualley star in the adaptation (see "Geek Movie News Round-Up"), which had also been looked at by Lionsgate and STX, after Warner Bros. put the picture into turnaround. The manga series, released in the U.S. by VIZ, remains a bestseller even ten years after its American release (see "Top 10 Manga Franchises--Fall 2015"). The series has spawned both anime and live action movie adaptations in Japan.

The story follows a student who find an otherworldly notebook that allows him to kill anyone whose name he writes in it. He decides to rid the world of evil by using the notebook. However, as the bodies pile up, a mysterious detective begins to track him.

VIZ just announced it will release Platinum End, the latest series by Tsugumi Ohba and Takeshi Obata, the creative team behind Death Note, in the fall (see "New/Old Junjo Ito, 'Platinum End,' More").