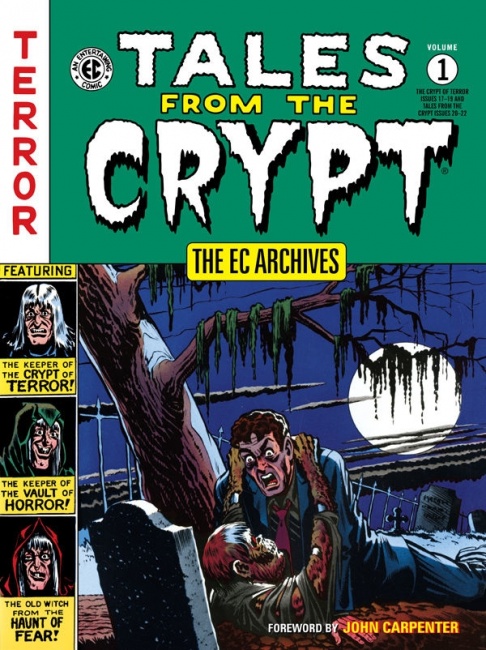 TNT has picked up M. Night Shyamalan's revival of Tales from the Crypt as the headliner of a horror block of programming for the network.

TNT has placed a 10-episode initial order for the anthology series, Deadline is reporting. The series will, of course, be hosted by a new incarnation of the Crypt Keeper. TNT has also given pilot order to another horror anthology series, currently titled Time of Death, from IM Global Television, which features series-long hour-by-hour horror tales. Another project, called Creatures, has been put in development for the horror block.

"I'm really thrilled about the way this horror block is coming together with the addition of Time of Death and Creatures," said Shyamalan. "That such a beloved property like Tales from the Crypt is launching our evening makes it an even more unique and exciting opportunity."

Tales from the Crypt was originally an anthology comic series in the 1950s from EC Comics. It was adapted into a popular HBO show which ran from 1989 to 1996. Dark Horse recently began re-releasing the EC Comic series in library format (see " Dark Horse Gets EC Comics Library") and Papercutz began releasing a children's line of Tales from the Crypt graphic novels back in 2007 (see "Papercutz Resurrects 'Tales From the Crypt'").