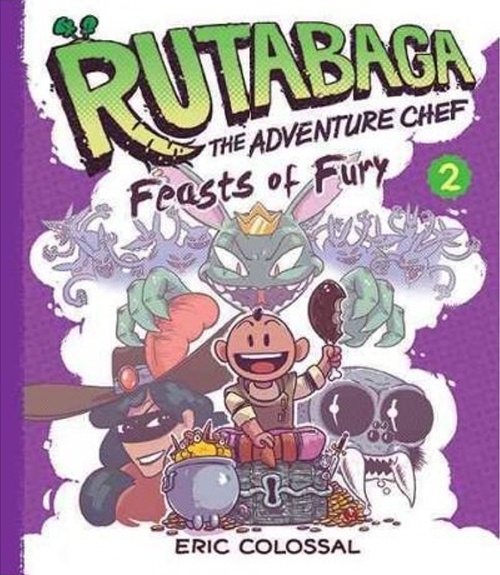 Abrams' Amulet Books has announced the thrilling return of
Rutabaga the Adventure Chef
and his magical cooking pot for
Book 2: Feasts of Fury
.
Always on a mission to find the most exotic ingredients for heroic culinary dishes, Rutabaga and his pet cooking pot, Pot, have managed to get themselves into another series of hilarious (and yummy) jams. Defending the kingdom of Evanore means fending off giant killer spiders, nasty gubblins, and worse yet, a desperate acting troupe. How will Rutabaga cook his way out of these situations?
Written by Eric Colossal (pen name of Eric Feurstein), the 128-page book is available in paperback ($9.95) and hardcover editions ($16.95). The book is recommended for grade levels 3 -7, ages 8 - 12.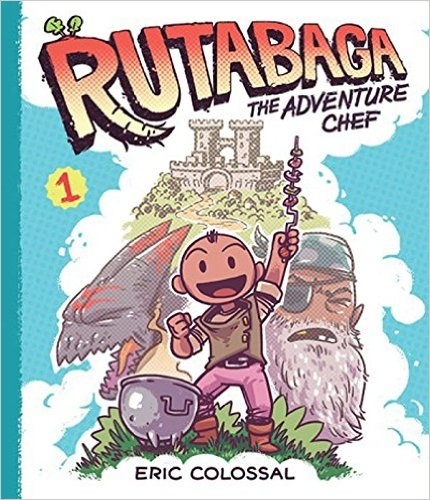 Rutabaga The Adventure Chef: Book 1
was released in March 2015. The first adventure follows Ru and his magic cooking pot on a quest to defeat a dragon, discover new ingredients, and find new creatures to have for and/or to dinner. Ru's magic recipes include real ingredients and imaginary fare, as well as real fare that sounds imaginary.