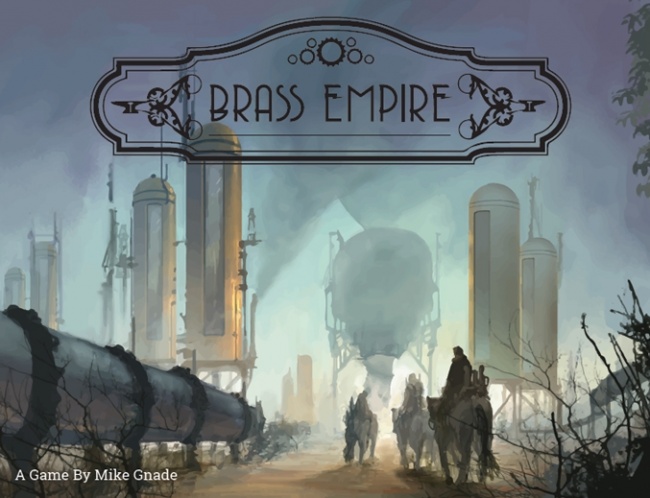 Hit Point Sales is offering a
Brass Empire
, a new steampunk-themed deckbuilding game by Rock Manor Games.
In the game, players take the role of rival corporations on the world of Cobalt, hiring interesting employees, constructing unusual buildings, and manufacturing wondrous steam-powered machines. Each corporation is vying for wealth and influence to win the game by engaging in corporate sabotage and outright battle. Five corporate factions are available, each with its own unique game mechanics in this struggle for Brass, the most valuable resource in the world.
Brass Empire includes four Personal Starting decks of 10 cards, five Corporate Reserve decks of five cards, 100 Labor Market cards, 100 Design Department cards, four Mining Platform cards, 50 Brass point tokens, 10 Hit Point tokens, and a full color rulebook. The game can play one to five players in an hour. MSRP is $49.00 and the game releases on August 4.
Queen Games recently announced it was making its games available through Hit Point Sales after ending its deal with Asmodee (see "Queen Games Goes with Hit Point Sales").