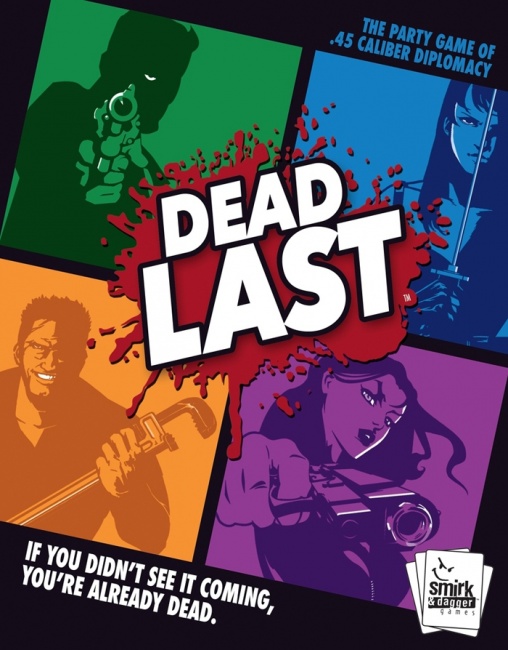 Smirk & Dagger Games will release two new games this summer: Dead Last and J'accuse!, as well as The Specters of NEVERMORE expansion set.

Planned for June, Dead Last is an unusual party game for 6 to 12 players that puts a twist on the "social deduction" genre by allowing all forms of open communication. The players are part of a "tontine," an investment scheme where only the last survivor receives a payout. Now they scheme and plot among themselves to eliminate their opposition until only one remains standing, while trying to avoid tipping off their targets.

Dead Last comes with 164 cards, 80 mini cards, plastic stands, and a sorting tray to keep the cards organized during the game. The game is designed for 6 to 12 players, ages 14 and up, and plays in about an hour. MSRP is $24.99.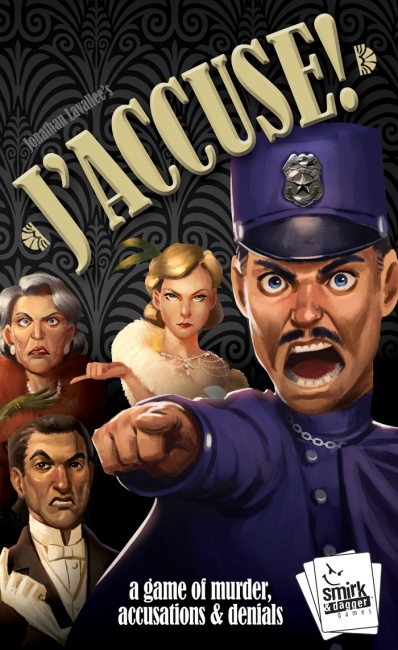 J'accuse!
turns the classic "whodunit" inside out: in this game everyone is the murderer. But only one person will take the fall, so they all try to frame each other for the crime. In the end, there will be one player on the hook while the rest get away with murder.
J'accuse!
is scheduled to release in August.
This game is designed for 3 to 6 players, ages 14 and up, and plays in about 45 minutes. It comes with 76 cards and 6 plastic stands. MSRP is $19.99.
Released in 2015,
NEVERMORE
is a card drafting game inspired by the famous Edgar Allen Poe poem. Players try to collect the cards they need while sabotaging their opponents' hands. Defeated players are "transformed" into ravens who are blocked from winning unless they can recover their human forms.
Also planned as an August release, The Specters of NEVERMORE adds 6 clay poker chips and 12 large format character cards to the base game, based on Poe's most famous literary characters. Each character has their own unique abilities to use in the game, whether they are in human or raven form. MSRP is $14.99.