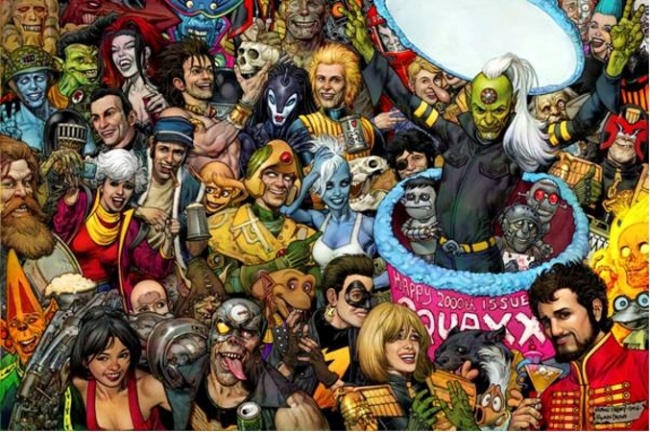 Comic book legends Brian Bolland, Dave Gibbons, Kevin O'Neill and Mick McMahon will all be featured in the pages of British sci-fi comic magazine 2000 AD for its 2000th issue on September 28.

Bolland (Batman: The Killing Joke), Gibbons (Watchmen), O'Neill (League of Extraordinary Gentlemen) and McMahon (The Last American) will all return to publish new work for the cult UK sci-fi anthology magazine. The 48-page issue will also feature a new series by Peter Milligan (X-Statix, Hellblazer) and a poster of commissioned artwork.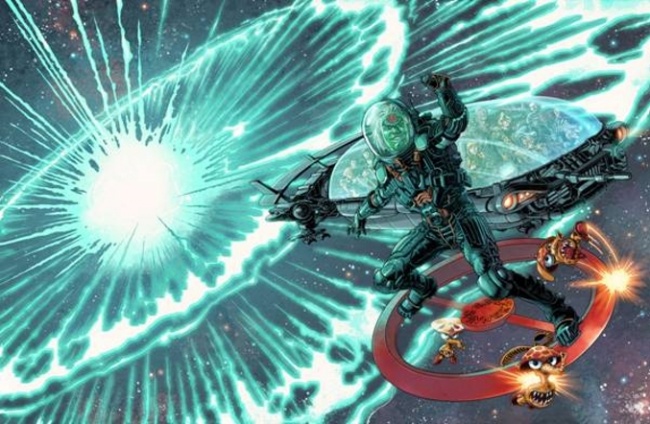 There will be three variant covers produced: two for newsstands by Cliff Robinson and Chris Burnham, and a special Diamond Distribution exclusive cover featuring a wraparound design by Glenn Fabry. Comic stores that order through Diamond will be able to take advantage of a buy-one-get-one-free offer.