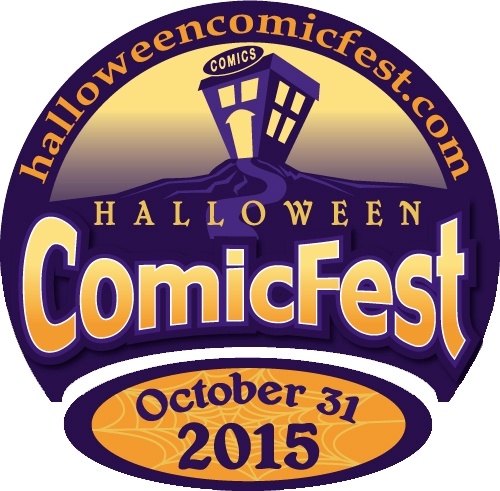 Diamond Comic Distributors has announced its sixth annual Halloween Comics Fest that will be held nationwide at participating comic shops on Saturday October 29. For the HCF events, adult and children can go to their neighborhood comic store and check out an impressive array of 32 Halloween and horror themed free comic books including 19 full-size comics and 13 mini-comics.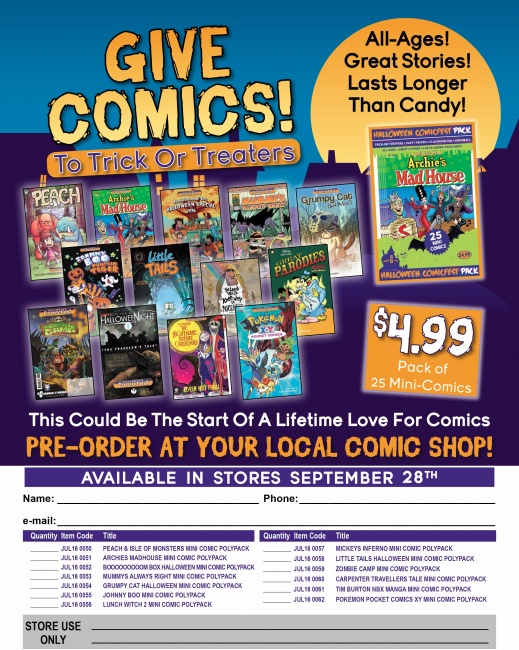 The mini-comics are available both for giveaways and for sale in packs of 25 that customers will be able to purchase, and which can be given to trick-or-treaters on Halloween as a healthy and entertaining alternative to candy. The poly-packs of mini-comics will ship to retailers on September 28.
The purpose of HCF is to reach new customers and energize the current clientele by painlessly exposing them to a variety of new comic book series and characters. The festivities can showcase comic shops as the pop culture centers that they are, filled with material designed to appeal to fans of many genres.
This year's HCF full-size comic giveaways include:
Darth Vader: Doctor Aphra #1,
Spidey #1,
Unbeatable Squirrel Girl: You Choose the Story #1
The Haunted Mansion #1
DC Superhero Girls #1
Scooby Apocalypse/Hanna-Barbera Sampler
Harrow County #1
My Little Pony: The Haunted Dungeon
Action Lab Presents
Zombie Tramp vs Dollfaced Witch Hunter
Black Eyed Kids #1
Three Stooges Halloween Hullaballoo #1
Afterlife with Archie Season Two
Adventures of the Aspen Universe
Wraithborn
Quilte #1
Kitaro Strange Fun for Everyone
Evil Dead 2 Beyond Dead by Dawn #1
Junji Ito Tomie
The mini-comics include:
Archie's Madhouse
The BoooOOOoooM! Box Halloween Special
Grumpy Cat
Tim Burton's The Nightmare Before Christmas: The Manga
Pokémon X&Y
Peach & Isle of Monsters
Mummys Always Right
Johnny Boo
Little Tails Halloween
Lunch Witch 2
Mickey's Inferno
Zombie Camp
Carpenter Travelers Tale