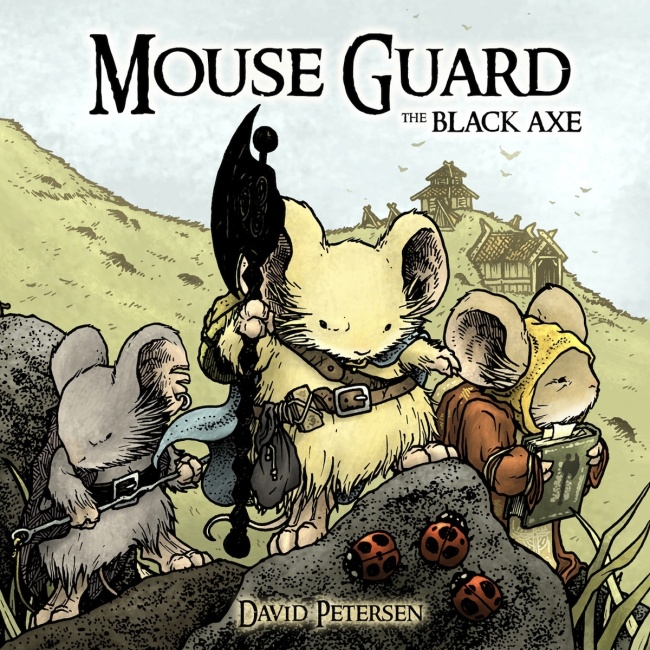 Comic-Con News:
Boom Studios has announced that a movie adaptation of David Petersen's long-running Archaia fantasy series
Mouse Guard
is in the works at 20th Century Fox. Plans call for the saga of anthropomorphic mice to be adapted into a "live-action" film using the performance capture technology that was employed so successfully in Fox's revival of the
Planet of the Apes
franchise, and in Disney's recent hit live-action adaptation of
The Jungle Book
.
Gary Whitta, who wrote the screenplay for the upcoming Star Wars: Rogue One as well as The Book of Eli, is writing the adaptation of Petersen's medieval mouse saga, and Matt Reeves (Cloverfield) will produce, but is not expected to direct the film. Look for more information about the Mouse Guard movie as the project progresses.
First published ten years ago, Mouse Guard, thanks to Petersen's superb artwork and compelling narratives about a dedicated brotherhood of heroic mouse/knights who defend the "common rodents" from all sorts of deadly predators, has been one of the biggest independent comic successes of the past decade with over a million copies of the various volumes in print. So far Petersen had published two trilogies (the original Mouse Guard, and the spin-off Mouse Guard: Legend of the Guard), and a third series Mouse Guard: The Weasel Wars is slated to debut in 2017. Additional Mouse Guard products include the stunning art book, The Art of Mouse Guard (see "Mouse Guard Art Book"), and a Mouse Guard Role-Playing Game (see "New Mouse Guard RPG").