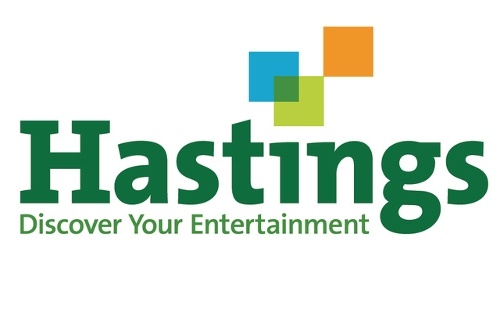 Hilco Merchant Resources, LLC and Gordon Brothers Retail Partners, LLC won the assets of Hastings Entertainment, though there have been several objections filed by existing creditors, according to
KFDA.
The companiues will run liquidation sales, generating money for secured creditors, and if there is any money left over, for unsecured creditors such as the company's suppliers. At the end of the process, all the company's stores, the website, and the corporate headquarters will close.
The entertainment store chain filed for Chapter 11 bankruptcy in June, with major debts owed to numerous companies in the geek culture space (see "
Funko, Diamond, ACD, Ultra Pro, PSI Take Hastings Hits
"). An auction was scheduled for July 20, but the offer from Hiilco and Gordon Brothers, which liquidated the inventory of Borders bookstores when the chain collapsed, was the only offer on the table. There is now a hearing scheduled for objections to the liquidation of Hastings assets scheduled for August 3.
Chief amongst the creditors objecting to the bidding and sales procedures is Vobile, Inc. Vobile rented DVD and Blu-ray units to Hastings, and claims that more than $2 million in money owed was not included as part of the buyout. They expect the leased units to be packaged up and returned, and not liquidated as part of Hastings assets in the sale.