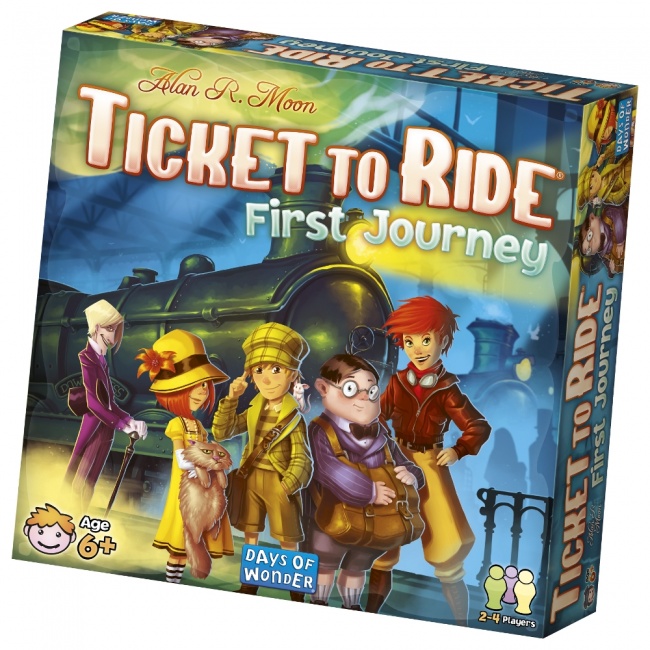 Asmodee NA's Days of Wonder announced the family-friendly introductory game Ticket to Ride First Journey. The game is a Target exclusive.

The game features a new North American board with shorter routes and whimsical artwork. The rules are simplified and the game objectives are easier. The game still has players racing to complete their tickets by completing routes on the board. The art on the board and the tickets will make finding cities easy for even the youngest players.
The box includes 1 map of North American train routes, 80 custom plastic trains (20 per player), 72 train cards, 32 ticket cards, 4 "coast to coast" bonus cards and 1 golden ticket. The game is for 2 – 4 players, ages 6 and up, and plays in 15 – 30 minutes. MSRP is $34.99.