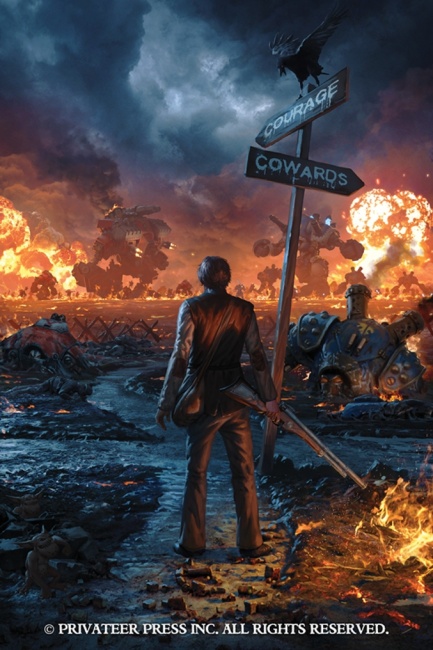 Privateer Press will launch a new narrative organized play league for both Warmachine and Hordes this September.

The narrative league will run through Lock & Load 2017, and is comprised of four different four-week long seasons, with a big team-based finale event happening at Lock & Load.

The "Crossroads of Courage" league story revolves around Holden, a young man swept up in the wars of western Immoren. Players actions will determine his fate, evolving the main character though his dark and light side, his courageous and cowardly actions. Players will be asked to join either a Reaper or Sower team, and their actions will affect Holden's final fate.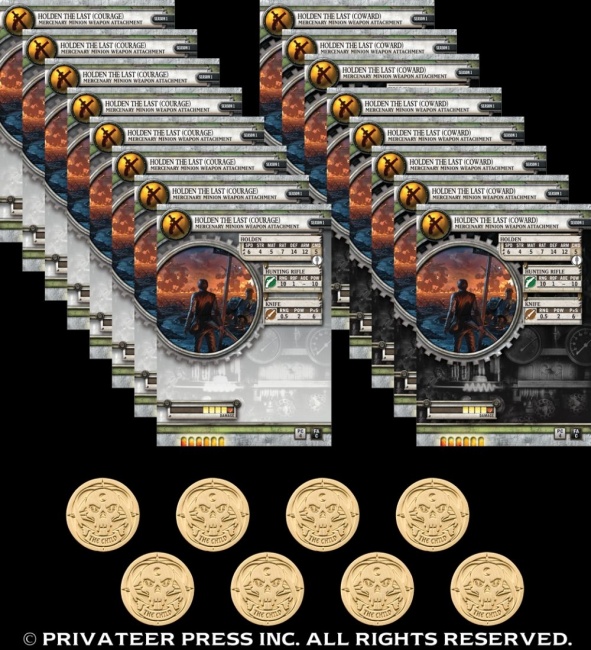 The
Crossroads of Courage Season 1 Core Kit
will include everything needed to support eight players. It includes eight participation coins, eight Courage cards, eight Coward cards, and a kit insert. MSRP is $14.99.
The Crossroads of Courage Season 1 Reinforcement Kit is available for Crossroads of Courage leagues larger than eight players. Each Reinforcement Kit contains materials for up to four more players to participate. MSRP is $7.99.
The Crossroads of Courage Season 2 Core Kit will release in November.