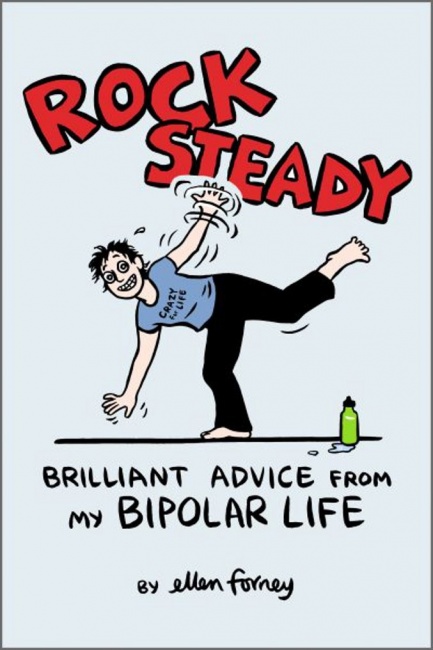 Fantagraphics Books has announced the acquisition of Ellen Forney's forthcoming graphic novel memoir,
Rock Steady: Brilliant Advice From My Biploar Life
, which is slated for publication in 2018.
Rock Steady
is the companion volume to Forney's previously published graphic novel bestseller,
Marbles: Mania, Depression, Michelangelo, and Me
, which was published by Gotham in 2012, and which was also nominated for the "Best Reality-Based Work" Eisner Award in 2013 (see "
2013 Eisner Nominations
").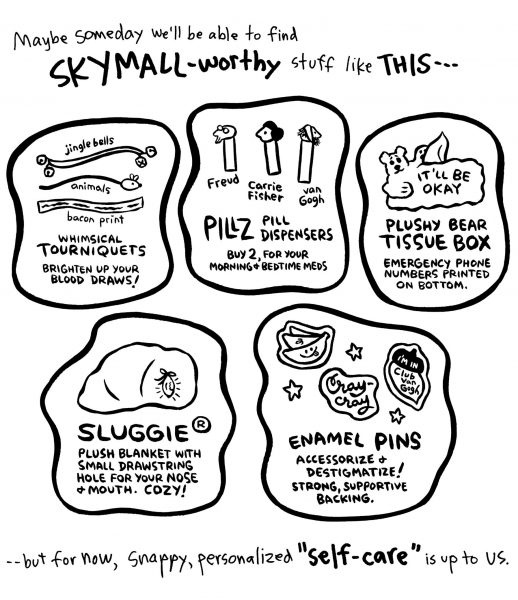 Like
Marbles
,
Rock Steady
is a combination of memoir and self-help book filled with life experiences and savvy tips, tricks, and tools for those dealing with depression and bipolar mood swings. With
Marbles
, Forney helped destigmatize mood disorders with a candid presentation of her struggle to find mental stability while retaining her passion and creativity, which can be dulled by the wrong meds.
Rock Steady
picks up where
Marbles
left off with more personal stories and advice about dealing with the hassle of meds, and how to recognize red flags—all presented in the form of highly entertaining comics.