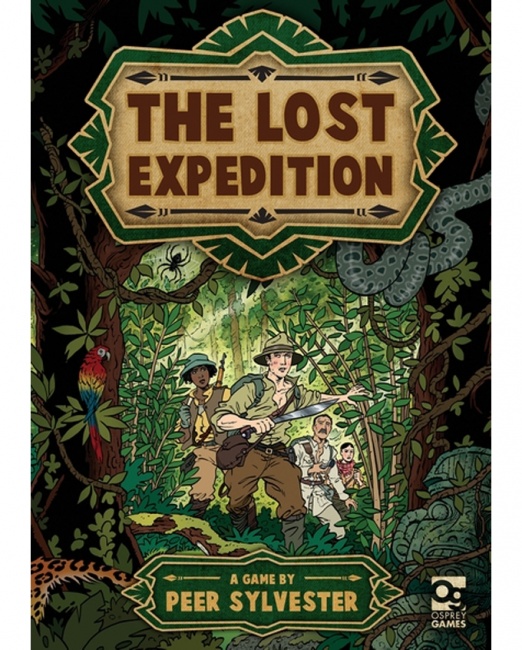 In May 2017, Osprey will release
The Lost Expedition
, a solo or cooperative game about survival in the Amazon jungle.
An expedition has been sent into the depths of the Amazon to rescue the legendary explorer Percy Fawcett, only to find itself in desperate straights itself. Now the players must work together to find a way out before they succumb to the dangers of the jungle. Designed by Peer Sylvester (The King is Dead, Discover India), The Lost Expedition can be played as a solo game, as a cooperative, or competitively between teams of explorers racing to be the first out of the jungle. The game features artwork by Garen Ewing
The Lost Expedition includes 2 game boards, more than 60 cards, 2 playing pieces, and game tokens. MSRP is $35.00.
Last month, Osprey released another Sylvester design, Let Them Eat Cake (see "'Let Them Eat Cake'").