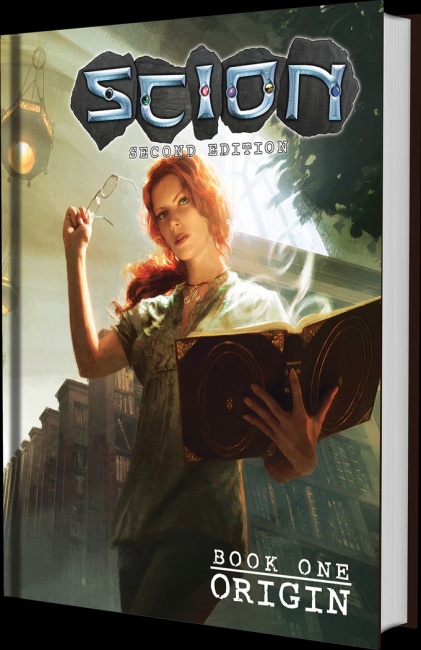 Onyx Path will release the
Scion Second Edition
roleplaying game in 2017. The project is currently seeking funding on Kickstarter.
The first edition of the heroic fantasy RPG, which was released by White Wolf in 2007, was designed by John Chambers as a three volume closed end project (see "White Wolf Announces 'Scion,' a Three Book RPG").
The game casts players in the role of Scions, divine offspring of the union of both god and man. These chosen stand as humanity's only defense against the Titans, the savage forbearers of the gods. The game uses the Storypath System, Onyx Path's in-house game system. The game is played with two books: Scion: Origin and Scion: Hero. Scion: Origin includes the foundation rules for playing any character - mortal or god- in the Scion World, character options, and a detailed setting exploring the relationships between gods and humans. Scion: Hero includes rules for choosing supernatural paths, a host of divine pantheons to choose who will be the parents and patrons of the Scions, purviews and boons that grant Scions influence over the power of their parents, knacks, and more.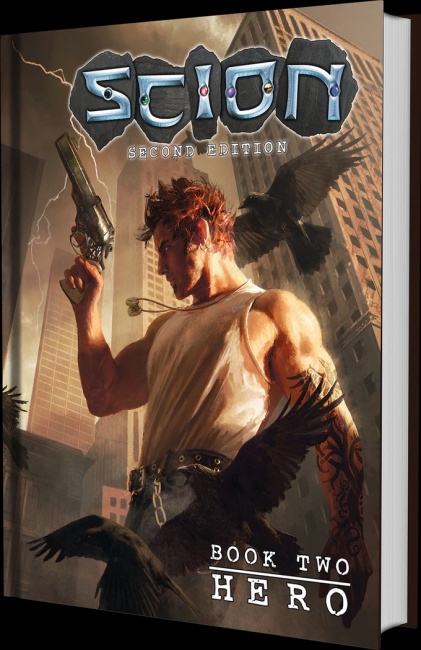 The Kickstarter, which launched today, has raised $78,690 from 870 backers as of this writing, well past its goal of $25,000. There is a retailer level for five copies of each book and copies of both books in PDF format. The stated purpose of the Kickstarter is to "create and traditionally print
Scion Second Edition Tabletop RPG's
first two books and get them into stores." The company ran a similar Kickstarter earlier this year for the launch of
Pugmire
(see "
Roleplaying Has Gone To The Dogs
").
Onyx Path announced a deal earlier this year with Indie Press Revolution (IPR) for trade distribution of its games. IPR also wholesales the remaining available copies of Onyx Path's limited editions of World of Darkness after Kickstarter fulfillment.