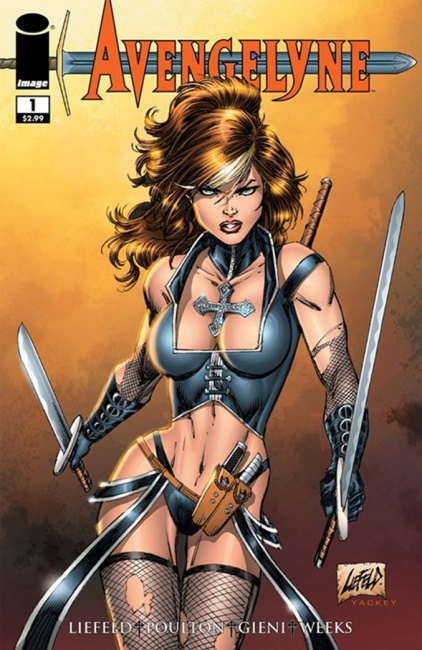 Paramount Pictures has made a deal with Rob Liefeld to produce a film based on his comic character Avengelyne, Deadline is reporting.

Paramount made the deal with Akiva Goldsman attached to produce. Goldsman, who was currently brought in to help with the troubled Star Trek: Discovery show (see "New 'Star Trek' Series Loses Showrunner"), is also overseeing Hasbro's writers room for its cross-property universe (see "Hasbro Assembles Writers Room For Cinematic Universe"). Goldsman will now be searching for a screenwriter for the project.

Avengelyne is a character created by Liefeld (Deadpool, Youngblood) originally based on former Vampirella model Cathy Christian. The first comic was published in 1995 by Maximum Press. The character has been featured in an Arcana Studio one-shot, an issue at Awesome Entertainment, a short run at Avatar Press, and an ongoing series at Image Comics. Avengelyne is a former angel who was cast out of heaven and now fights demons and monsters on Earth.

Liefeld has tried to bring the character to the big screen before (see "Gina Carano to Star in Liefeld's 'Avengelyne'"), but with the recent success of the Deadpool movie, Hollywood is ready to give this project another go.