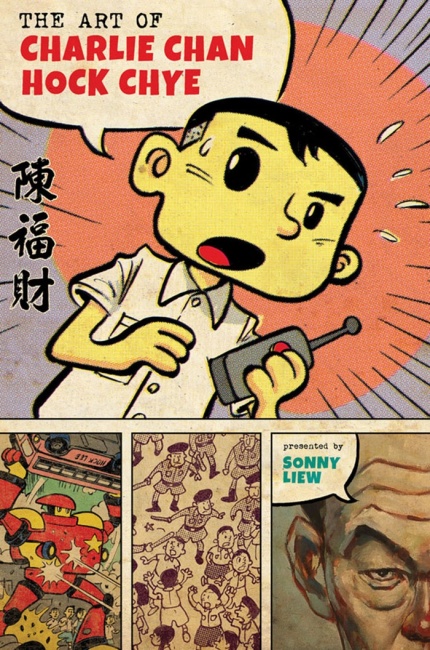 The Washington Post
's Michael Cavna has assembled his list of the best graphic novels of 2016.
Fresh off receiving the National Book Award in young people's literature (the first graphic novel to win the award, see "'March' Wins National Book Award"), March Book Three is among Cavna's favorites for 2016. Cavna also included Raina Telgemeier's latest bestselling hit, Ghosts, and Sonny Liew's acclaimed The Art of Charlie Chan Hock Chye.
March Book Three and Ghosts appeared on both Amazon's best of 2016 list (see "Amazon's Best Graphic Novels - 2016") and Publishers Weekly's top graphic novels list (see "PW's Top Graphic Novels of 2016"). The Art of Charlie Chan Hock Chye also appeared on Publishers Weekly's list.
Cavna's best graphic novels of 2016 are:
The Art of Charlie Chan Hock Chye by Sonny Liew (Pantheon)
Cousin Joseph by Jules Feiffer (Liveright)
Ghosts by Raina Telgemeier (Graphix)
Hot Dog Taste Test by Lisa Hanawalt (Drawn & Quarterly)
Last Look by Charles Burns (Pantheon)
March Book Three by John Lewis, Andrew Aydin, and Nate Powell (Top Shelf Productions)
Mooncop by Tom Gauld (Drawn & Quarterly)
Patience by Daniel Clowes (Fantagraphics)
Rosalie Lightning by Tom Hart (St. Martin's)
The Sheriff of Babylon Vol. 2: Pow. Pow. Pow. by Tom King and Mitch Gerads (Vertigo)