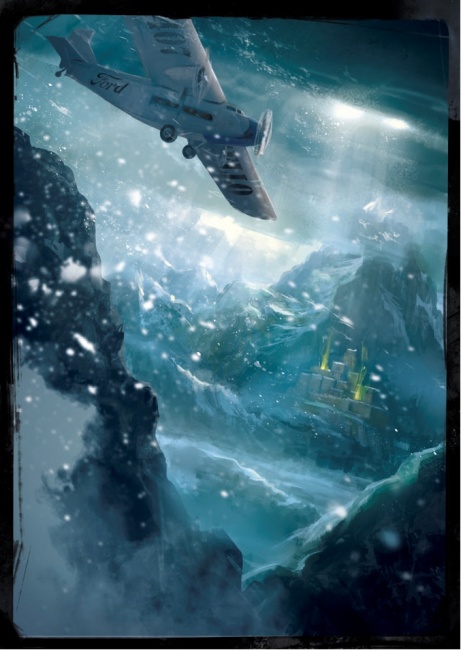 Iello has shared this teaser image for Rob Daviau's new Lovecraftian horror game Mountains of Madness, releasing in Q4 2017.

Daviau has design credits on such Legacy style games as Risk Legacy, Pandemic Legacy: Season 1, and SeaFall as well as popular games Betrayal at House on the Hill and Star Wars: The Queen's Gambit. Now he tackles the themes of H. P. Lovecraft's At the Mountains of Madness disastrous Antarctic exploration in Mountains of Madness. Details on the game's theme have not been revealed, but Daviau posted this picture on Twitter earlier this year of a demo game.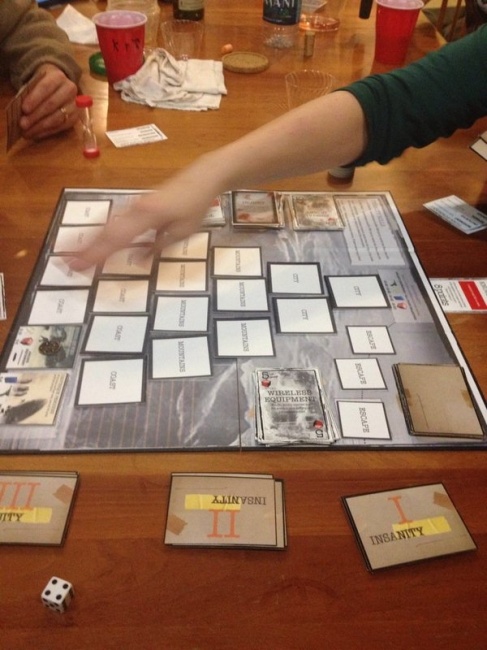 The game will be illustrated by Miguel Colmbra
(Sea of Clouds
).