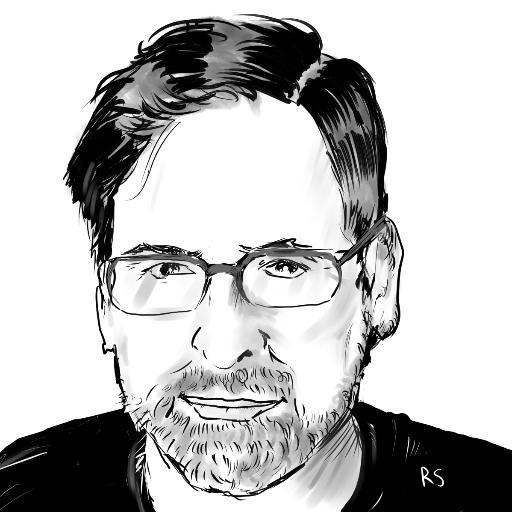 Last week the flow of disconcerting news from Wizard World continued, with the company disclosing in its Q3 filing that it is in danger of running out of cash by the end of 2016 (see "
Wizard World Reports Profits, But Running Out of Cash
"). This follows a string of weird and weirder stories from the only pure-play public company in the fan convention space (OTCC: WIZD), which has so far this year fired its auditor, replaced its CEO, and accepted the resignation of one of its founders (board member Ken Shamus) on the same day that it fired and is suing his brother, Wizard World's now ex-CMO Stephen Shamus, over allegations of fraud stemming from the sale of autographed merchandise (see "
Wizard World Files Suit Against Steve Shamus
").
Along the way, the company's stock has fallen from a recent high of 93 cents per share in June, 2015 to 20 cents per share on the close of business on November 25. That's a market capitalization of just under $9 million for one of the biggest players, at least in terms of number of shows and geographic coverage, in a multi-billion dollar fan convention economy.
A series of unfortunate events.
There are a couple of ways to look at this. On one hand, the signs here are not good. Wizard World lost a boatload of money in 2015 on its ConTV venture and saw a decline in per-event convention revenue. It took steps to right the ship this year, but the results have been inconsistent.
Several Wizard World shows, including New Orleans and Philadelphia, featured top-heavy guest lists that industry insiders have estimated cost upwards of $1 million in guaranteed money. Others, like the recent poorly-promoted convention in Pittsburgh November 4-6, flopped so badly that the company offered compensation to exhibitors in the form of free tables at upcoming events.
You could say Wizard World was going for broke, and got there.
Cleaning house.
It's also possible that the new management team, led by Board Chairman Paul Kessler and CEO John Maatta, is steering the business toward a quick hard landing in an effort to relaunch it on a different footing while there is still room in the market.
Kessler, a financier with a background in startups, venture capital and corporate credit, joined the Wizard Board in 2013 and may have been biding his time to displace the Shamus brothers and former CEO John Macaluso, in order to take the company in a new direction.
The failure of ConTV, which led to a $4.25 million loss in 2015, provided a fairly straightforward rationale for changing leadership, especially considering the high levels of compensation afforded to executives like Macaluso and Shamus. Recent efforts to control costs, cut staff, unwind unsuccessful programs and cut poorly-performing cons from the events schedule are right out of the "corporate turnaround" textbook.
Some curious unforced errors.
Beyond prudent cost-cutting steps to address genuine business problems, the new management took some decisions that could not have helped the company's short term cash position.
In July, 2016, shortly after Maatta replaced Macaluso as CEO, Wizard moved its offices into a building owned by a company controlled by Kessler, signed a 63 month lease and prepaid rent to the tune of nearly $200,000. You would think that a company in dire need of cash might be motivated to renegotiate that arrangement, especially since their landlord is also the chairman of their board of directors, but apparently not.
Additionally, the dismissal of Stephen Shamus under a cloud of scandalous allegations appears to have prompted Shamus to countersue for what could be a million dollar payout (see "
Shamus Countersues Wizard World
"). At issue are some collectibles that Shamus allegedly had signed by Wizard World guests and then sold privately – a practice that is not exactly uncommon in the convention industry – and an employment contract entered into by the prior management group. If the company simply wanted Shamus gone, they could probably have accomplished that by less inflammatory means, with less exposure to legal costs and settlements.
Both of these actions took place at a time when management must have seen the handwriting on the wall in terms of shortfalls in operating revenues from conventions, legacy obligations to ConTV, and the underperformance of digital assets, heading into the fourth quarter when few conventions are on the schedule to bring in dollars.
Never let a good crisis go to waste.
The result is now a plunge in the share price and a cash crunch, with the company announcing plans to "raise capital through debt and/or equity markets with some additional funding from other traditional funding, including term notes."
In plain language, this means Wizard World could issue new stock that dilutes the ownership stake of the Shamus brothers and Macaluso, who still own around 40% of the company. It also means Wizard World could enter into financial arrangements with a company like
Bristol Capital Advisors
(founder and senior managing director: Paul Kessler), which specializes in arranging credit for financially distressed publicly traded companies via vehicles known as PIPEs (Private Investment in Public Equity) – essentially the payday loans of the corporate world.
It's easy to see how this scenario works to the benefit of those currently in control of the company; less so how it benefits other shareholders, fans, exhibitors and others with a stake in the success of Wizard World events.
Vultures circling.
The endgame for Wizard World isn't entirely clear. If Maatta and Kessler's goal was to get rid of the Shamus brothers and Macaluso to clear the decks for a different approach to the market, then they'd better move fast with the reset. The company's premier events in Chicago and Philadelphia are not invulnerable to competition, and the threat of a Wizard World show coming to a second tier market no longer inspires the kind of concern among independent organizers that it used to.
The company's depressed stock price could make it an attractive buyout candidate, in case there's anyone out there with $9 million lying around dying to get into the comic convention business. The question is, what does that money actually buy besides a brand with a mixed reputation in the fan community, some marketing lists, some underperforming digital assets, a bunch of pre-paid lease obligations and a pending legal settlement?
If Wizard World were to crater completely, it would add some slack to a convention market that is showing lots of signs of being stretched too tight. Wizard's aggressive approach to booking talent drives up costs for everyone, not least the fans who pony up for pricey VIP packages. Its dense schedule of shows forces exhibitors with limited resources to make hard choices about what events to attend. The shotgun approach it has taken to expanding the market may have burned out some regions with limited consumer dollars to support fan events.
But if the new leadership's play is purely financial – that is, if Wizard World has fallen prey to 1980s-style corporate raiding by parties that have no special interest in its line of business – then the sooner we reach the final chapter of the story, the better for everyone.
The opinions expressed in this column are solely those of the writer, and do not necessarily reflect the views of the editorial staff of ICv2.com.
Rob Salkowitz (@robsalk) is the author of Comic-Con and the Business of Pop Culture.