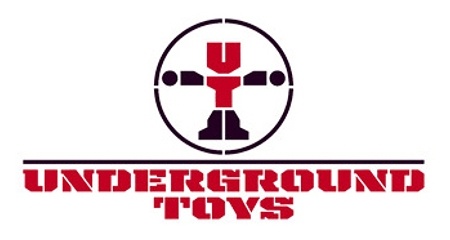 Funko will acquire substantially all of the assets of UK company Underground Toys Ltd., the companies announced Monday. Underground is a creator, manufacturer, and distributor of licensed products tied to Star Wars, Doctor Who, Marvel, WWE, DC Comics, and other properties. With operations in both London and Hong Kong, Underground gives Funko its first non-U.S. locations.
Underground has served as European distributor for Funko's products since early 2014, selling Funko's lines to European retailers including Toys R Us, Tesco, ASDA, Carrefour, FNAC, and others.
Underground Managing Director Andy Oddie will become Funko Managing Director – EMEA.
Funko CEO Brian Mariotti described the acquisition. "This transaction will expand upon our already successful relationship and fully unite Funko with the Underground Toys Limited team to support and advance our international growth strategy," he said.
Oddie talked about the fit. "Funko and Underground Toys Limited are a natural fit given our shared commitment to high-quality, stylized pop culture products, and we see great opportunities to create compelling cross-category pop culture offerings by leveraging our combined skills and experience."
Funko, riding high after rapid sales increases in recent years, is preparing for a possible initial public offering or sale of the company (see "
Funko Prepping for Possible IPO or Sale
").