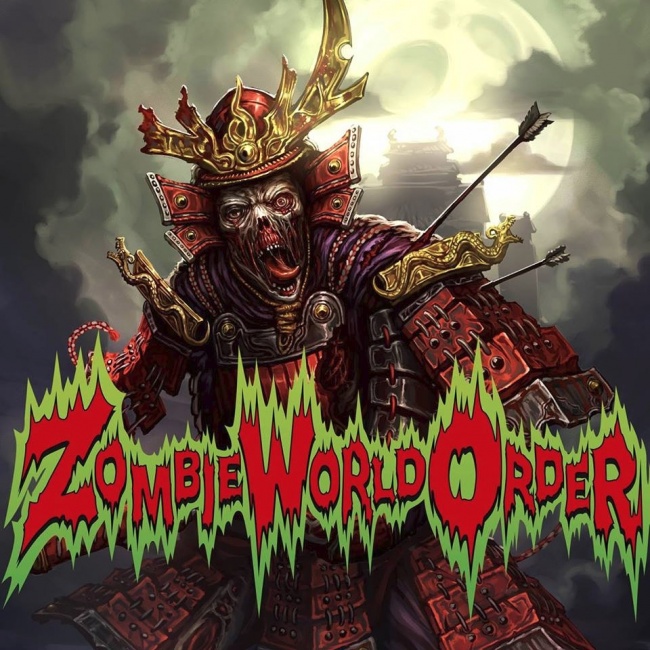 Japan's Bandai Co, LTD is entering the U.S. hobby market directly in April with its new
Zombie World Order
trading card game. Previous Bandai CCG products in the U.S. have been sold through Bandai America.
Zombie World Order is a two-player competitive card game in which each combatant commands a zombie army. In the post-apocalyptic world, the only thing that matters is survival. Players use magic to summon a wide variety of zombies (samurais, ninjas, sushi chefs) which each have two signature characteristics: toughness and revival. A zombie summoned into battle will not go down easily, but when it does, it can also be revived.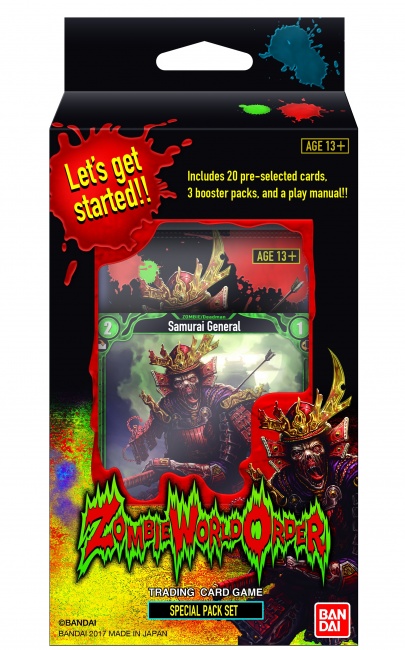 The initial releases will include
Special Pack
Sets and
Booster Packs.
The
Special Pack Sets
include three
Booster Packs
, 20 preselected cards, and a play manual. The 10-card
Booster Packs
include a total of 68 card types (37 Common, 19 Uncommon, and 12 Rares), each featuring unique illustrations by Japanese artists. The
Special Pack Sets
are packed six to a display, and there are eight boxes per case.
Booster Packs
are packed 24 per display box, and 12 boxes per case.
Bandai will also release a Launch Kit for retailers, which includes 20 sets of half-decks (25 cards). The publisher also plans to provide future support for organized play with tournament kits.
Bandai Co, LTD will share more information on the game at the GAMA Trade Show.
Zombie World Order is currently only carried in the U.S. by GTS Distribution, although the company is not Bandai's exclusive U.S. distributor, the company said.
A Bandai Co. representative told ICv2 the company has plans to expand its card business in the U.S. this year, including a launch for a CCG tied to Dragon Ball Super. Panini America's recently announced that it was ending its Dragon Ball Z TCG to avoid confusion with Bandai's new Dragon Ball Super game (see "'Dragon Ball Z TCG' Ceases Production").
Click Gallery below for booster packs and five game cards.