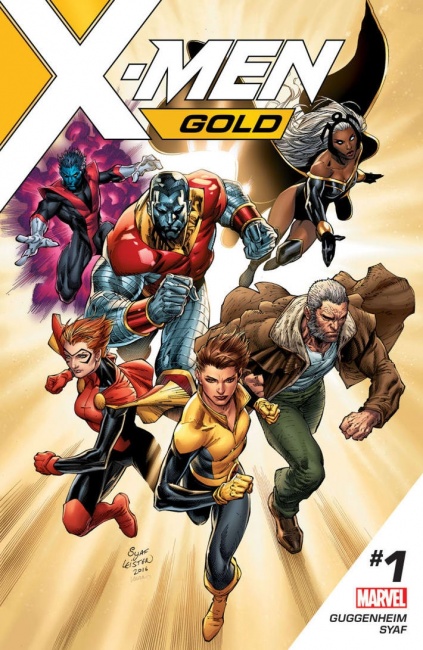 Confessions of a Comic Book Guy is a weekly column by Steve Bennett of Super-Fly Comics and Games in Yellow Springs, Ohio. This week, Bennett
discusses
Marvel's relaunch plans for the X-Men, politics in the comic shop and Marvel's new diversity campaign.
Last week I said "getting their classic characters back to their core values of optimism and heroism" was what caused Rebirth to outsell Marvel's Civil Wars II (though retroactively I realized DC publishing most of their titles twice a month with a $1 lower cover price than Marvel Comics were also undoubtedly a factor). If the rumors, first reported over on Bleeding Cool, "Marvel's Big Plans For 2017- Never Mind the Politics," are true, Marvel must think so too, as they theoretically have a "back-to-basics" approach of their own in the works.
The Bleeding Cool piece includes excerpts from an interview Marc Guggenheim, Arrow co-creator/co-showrunner and writer of the upcoming X: Men: Gold comic, gave to Newsarama. Guggenheim is quoted as saying the upcoming ResurrXion X-Men relaunch is "…more about the X-Men as heroes than the X-Men as a struggling minority fighting for their very existence." Rich Johnston also said that he's been told that this is just the beginning of a return of the previous status quo for core Marvel titles like Thor, Iron Man and Hulk. Also, Marvel's upcoming Secret Invasion will be "a bit of a last hurrah" for overtly "political" storylines from the publisher, at least for a while.
Now, I usually don't deal with unconfirmed rumors, but Johnston has a fairly reliable record for being right, and this one seems to have gotten quite a bit of traction online. It made headlines like, "Rumor of the Day: Marvel Comics resetting back to 'status quo' later this year," "COMICS: Expect The Marvel Universe To Look A Lot More Like Its Old Self By The Fall," and "'Back To Basics:' Marvel Reportedly Shelving Politics & Legacy Heroes, But Doubling Down On X-Men."
Then there were a number of pieces which focused first on the "political" part of the rumor. Like Matt McGloin who wrote a piece over on Cosmic Booknews with the catchy headline, "Marvel Comics Rumored To Drop The BS." By "BS: he meant "the political BS angles that's infected their comic line for the past few years", On Heat Street in a piece titled, "Less Politics, More Superhero Stories for Marvel Comics 2017," Ian Miles Cheong wrote:
"Marvel suffered a bad run these past few years as their comics became increasingly political, and its sales have been hurting because of it. Not every reader wants to see real-world politics injected into the world of superheroes."
It's a sadly short list, but one of the few things I've managed to retain from my college education is when having a discussion first you have to "Define Your Terms," and neither author ever quite defines what exactly either means by "political." I know that isn't easy these days, when everything seems to be political by default. Bleeding Cool also recently ran a piece by Phil Boyle of the Florida Coliseum of Comics chain of stores titled "Publishers, Get Your Politics Out of My Comic Book Stores." In it, Boyle says:
"Get your politics off my stands. Get political figures off the covers. Get poorly disguised villains out of your books. Get back to telling stories that don't remind people of the vitriol and bile being spewed from every direction; we have enough outlets for that. You're not being clever. You're not being altruistic. You're costing me the carefully built atmosphere that has allowed me to sell your books over the last 3+ decades to people of all races, creeds, genders, and sexual orientation as well as Democrats, Republicans, Libertarians, and no doubt a few anarchists as well."
Ordinarily this is where I would usually say something like: comics have to reflect reality, and I still believe that they do. However, I honestly can't really disagree with Phil. I'm Facebook friends with conservative comic book artists and writers who are also of a certain age, We don't often see eye-to-eye, but one thing we all agree on is political polarization in this country has never been this bad. And with things having reached the current hysterical level, maybe everybody taking a step back from the brink wouldn't be the worst idea.
That being said, one thing I'll never consider "political" is inclusion. I know there are internet trolls who would have it otherwise, but it's exclusion that's political. Inclusion is just how things are supposed to be in this country. If you need evidence the publisher is still committed to producing diverse comics, upcoming Marvel has America, featuring the "queer, ass-kicking Latina superhero" in the pipeline. So "Legacy Heroes" like Ms. Marvel, the female Thor, biracial Spider-Man and Korean American Hulk should be safe, not because of some sinister progressive agenda, but because it's just smart business.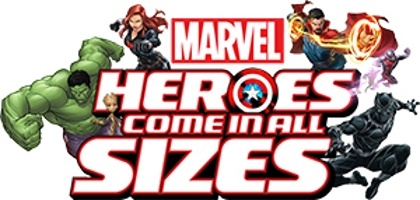 If you need evidence of that it can found in this story I found on
Newsarama
, "Disney Aims for Diversity In New 'Marvel Heroes Come In All Sizes' Campaign." "Heroes Come in All Sizes" being an umbrella promotional campaign launched by Marvel and its sister Disney division, Disney Consumer Products & Interactive Media. According to DCPI's Senior VP of Licensing, Paul Gitter: "From young kids to teenagers, to a casual fan or a diehard adult collector, 'Marvel Heroes Come in All Sizes' showcases that there is no singular definition for a hero and that our diversity is what makes us so powerful."
The opinions expressed in this column are solely those of the writer, and do not necessarily reflect the views of the editorial staff of ICv2.com.