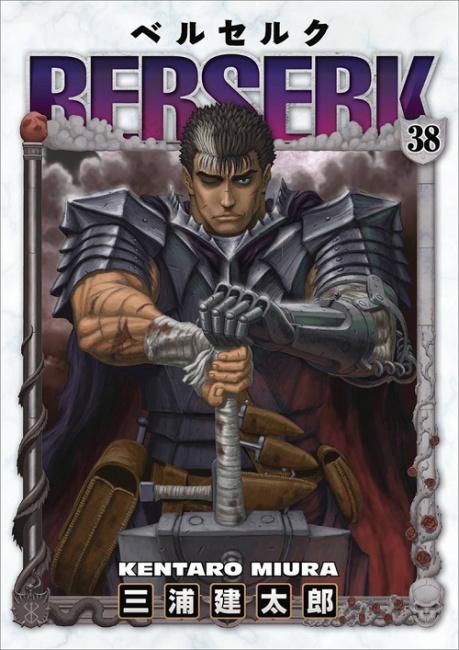 This summer, Dark Horse Comics will release the first new volume of Kentaro Miura's popular manga
Berserk
since the English-language edition of the series went on hiatus in 2013.
Berserk
Volume 38 has been available in Japan since last summer, and on July 5, the new volume of the dark fantasy series will finally be available in English.
The Japanese series debuted in 1989. Dark Horse has been publishing the English-language version of the long-running series since 2003 (see "
Dark Horse To Publish 'Berserk'
"), with more than one million copies sold by the company.
The manga has inspired three feature length films (see "
DVD Round-Up: 'Zootopia,' 'Hail Caesar,' 'Rick & Morty,' & 'The Shannara Chronicles'
"), and a second season of the also-popular
Berserk
anime series is set to debut in Japan in April. The first season is available to Crunchyroll subscribers in most jurisdictions, including the United States.