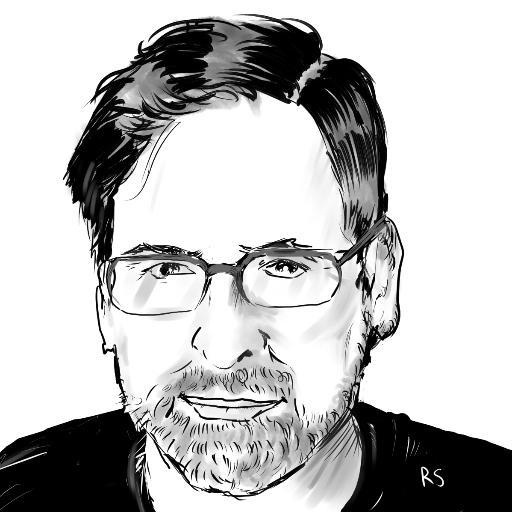 Emerald City ComiCon (ECCC) wrapped up its 15th edition Sunday in Seattle, having made its strongest case ever for being North America's premier comics-focused show. Mike Armstrong, who runs ECCC for ReedPOP, said the four-day event piled up over 90,000 unique ticket sales (counting multi-day badges as one sale, but attendees buying multiple single-day badges each time), slightly surpassing last year's total.
Perhaps the biggest number from ECCC was 475 – a rough estimate of the number of creators in the massive Artist Alley/Writers Bloc area that took up the entire top floor of the convention center. That's within shouting distance of the 510-515 artists at NYCC, a show that draws nearly double the attendance (by the same counting method) as Emerald City. In terms of creators per attendee at a "pop culture" style convention as opposed to an arts festival, that surely has to be some kind of record.
Content Was King. Programming was diverse, with an emphasis on comics content and fan community culture. That emphasis on content carried through in the Exhibit Hall as well. BOOM! Studios, Image and Dark Horse turned out in force with large booths, but other publishers including Valiant, Oni, Aspen, First Second and Fantagraphics were also present, along with big displays from Funko, Weta and several others. There were plenty of comics dealers to satisfy collectors and a huge range of independent artists and craftspeople producing unique, handmade work. The floor was not entirely free of print-farmers and tchotchke vendors, but they were vastly outnumbered by legitimate dealers and real artists.
The floor was laid out differently from past years. Artists, who had made up the majority of the main show floor as recently as 2016, moved to the gigantic Artist Alley on the 6th floor, which they had to themselves. Armstrong said that other changes to the layout were necessitated by the scheduling of ECCC directly behind another popular consumer show at the Convention Center, squeezing the time that big exhibitors had to set up their booths. As a result, publishers and others with elaborate set-up requirements were moved into the North hall, making it a little more congested than the relatively sparse South Hall. He said ReedPOP hopes to work with the Convention Center to make sure that is not a problem next year.
Celebrities and Outlanders. For a 90K show, the guest list was not exactly top-heavy with media celebrities. Guardians of the Galaxy castmembers Michael Rooker and Sean Gunn and The Avengers' Jeremy Renner (Hawkeye) were draws on the Main Stage, but the big attractions were Stan Lee in conversation with Todd McFarlane and a 25th Anniversary of the original Image Comics founders (minus Jim Lee… wonder what ever happened to that guy?). Voice actor John DiMaggio (Adventure Time, Futurama) was also a big hit.
Armstrong said offbeat guests like Alice Cooper and several cast-members from Outlander helped bring some non-traditional fans to the show.
"Some of those fans had never been to an event like this before, so they needed a little more 'training' than seasoned veterans," he said. "It was great, because I think a lot of them did not know this kind of thing existed. They were so happy to be there. It was touching to see their reactions."
One big shift indicating ECCC's priorities was to move the celebrity autograph area offsite to the Sheraton hotel next door to the convention center, while bringing gaming activities – which had been offsite the past two years – back to the main facility. Despite the additional elbow room that freed up, Armstrong says the Con will be looking for more offsite venues in 2018 and beyond, until Seattle completes its planned expansion of the Convention Center.
Space: The Final Frontier. Improvements to the facility can't come soon enough, as ECCC's biggest problems were related to the event space. The Washington State Convention Center is actually two buildings on either side of Pike Street next to the I-5 freeway, connected by a skybridge that gets incorporated into the main show floor at events as large as ECCC or PAX West. Meeting rooms on the far side of the building are accessible only by an escalator at the far end of the exhibit hall or by going all the way to the ground level, crossing the street, and going back up.
Rooms are also confusingly-numbered, with rooms on either side having the same numbers but a different prefix. For example, Room TCC 303 hosted panels, but WSCC 303 was the press room. Staff and signage could have been more helpful directing attendees and even panelists to the right place. Several panels that I either moderated or attended were plagued with late starts and late-arriving audiences for this reason.
The new facility will accommodate a lot more attendees, but may not entirely solve this problem, as it is not going to be contiguous with the current Convention Center.
ReedPOP and the ECCC Effect. When ReedPOP purchased Emerald City from original organizer Jim Demonakos and his partners just before the 2015 show, a lot of people wondered how the acquisition would affect the character of the beloved local con that had grown organically from about 3500 to 50,000+ while retaining its fundamental character.
As it turns out, not much. The conspicuous ReedPOP branding that you see at other cons like NYCC and C2E2 is largely absent from Emerald City. So are the obnoxious outside brands like Chevy, Verizon and GEICO Insurance, at least for the most part. It's not a miniature NYCC or SDCC; it's more like a much smaller show that happens to be really, really big. And ReedPOP seems to like it that way.
"I think we learned more from ECCC than they learned from us," said Armstrong. "We are trying to bring the innovations from this show to other shows in the ReedPOP portfolio. Our contribution was to help them grow more smoothly, since we are good at that. I think it ended up as the best of both worlds."
Based on the numbers and the nearly uniform praise that I heard from attendees, dealers, guests and artists, it sounds like they hit the mark. With ECCC 2017, they established the template for what a really big show can be putting content and comics first, without tipping completely over into a media- and autograph-driven event.
We'll see how many of this season's big events live up to that standard.
Click Gallery below for show images!
The opinions expressed in this column are solely those of the writer, and do not necessarily reflect the views of the editorial staff of ICv2.com.

Rob Salkowitz (@robsalk) is the author of Comic-Con and the Business of Pop Culture.