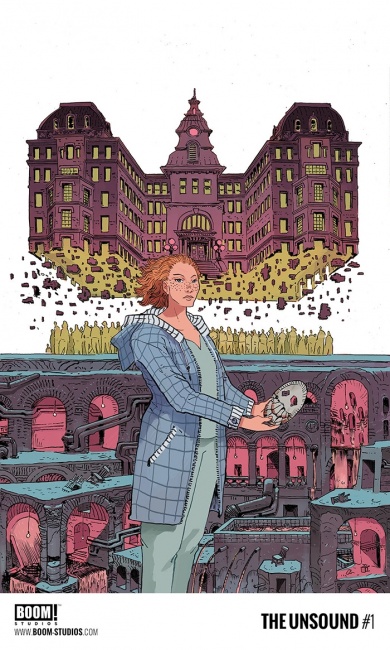 BOOM! Studios will debut an all-new horror series from writer Cullen Bunn and Jack T. Cole this summer.
The Unsound follows Ashli, a nurse at Siant Cascia Psychiatric Hospital who discovers a hellish world populated by lunatics and supernatural monsters after a riot sends her fleeing into the bowels of the institution. The first issue launches in June.
"The Unsound is a surreal, scary story, full of chilling encounters and haunting experiences, and it delves deep into the nature of reality, perception and insanity," says Bunn. "It's territory that I find myself drawn to frequently, and in many ways, this is a sister series to The Empty Man. Here, though, we're exploring a new landscape and developing a new horrific mythos."
The Empty Man, which was drawn by Vanesa R. Del Rey, was optioned for a feature film by Fox (see "'Sherlock Holmes 3,' 'The Empty Man,' Han Solo,' 'Captain Planet,' More").