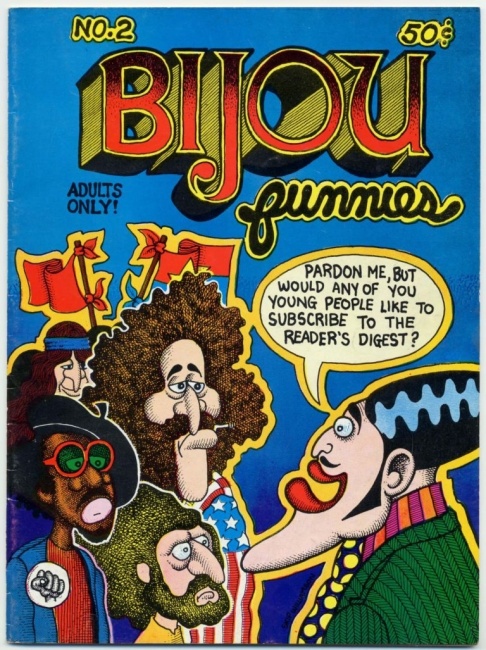 Underground comics pioneer Skip Williamson passed away last week due to renal failure and complications from heart disease and diabetes, according to
Comics Journal
. He died less than two weeks after the passing of Jay Lynch, with whom he founded
Bijou Funnies
in Chicago in 1968 (see "
R.I.P. Jay Lynch
").
Williamson was perhaps best known for his character Snappy Sammy Smoot, who appeared in Bijou and other comics.
He was intensely political, and illustrated Jerry Rubin's Do It! and We Are Everywhere and Abbie Hoffman's Steal this Book. He published Conspiracy Capers as a fundraiser for the legal fees of the Chicago Seven.
Williamson also worked for men's magazines, including Gallery, Hustler, and Playboy.