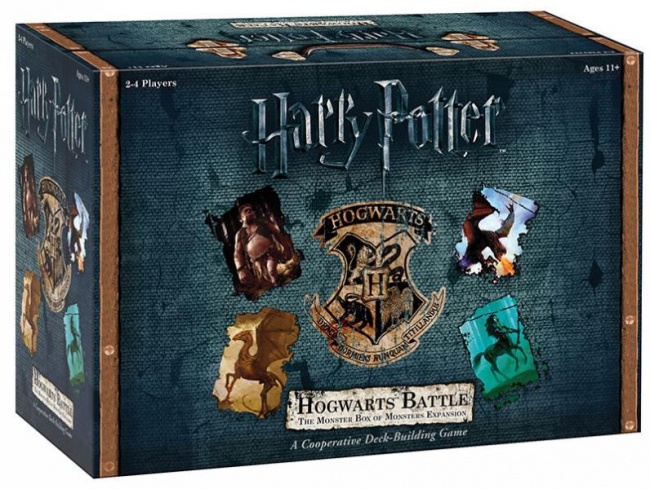 The first expansion set for USAopoly's
Harry Potter: Hogwarts Battle
deck-building game will be
The Monster Box of Monsters Expansion
, releasing at Gen Con this August.
This expansion for the game USAopoly released last summer (see "USAopoly Reveals 'Harry Potter Hogwarts Battle'") adds four new game boxes to the base game, which players can take up after beating the original levels. The new cards feature challenges based on the magical creatures of the Harry Potter world, which players must carefully overcome in addition to the Dark Arts and Villains of the base game.
In addition to the new creature challenges, The Monster Box of Monsters adds a fourth hero character that players can choose, Luna Lovegood.
New ways to confront challenges using influence tokens, "detention slip" items that force players to discard helpers, new locations, and new spells round out the set.
Harry Potter: Hogwarts Battle—The Monster Box of Monsters will include more than 150 cards for the game. As an expansion, a copy of the base game will be needed to play. MSRP is $29.95.