Dynamite Entertainment fights for rock 'n' roll this summer with a pair of releases featuring two iconic bands: KISS and GWAR.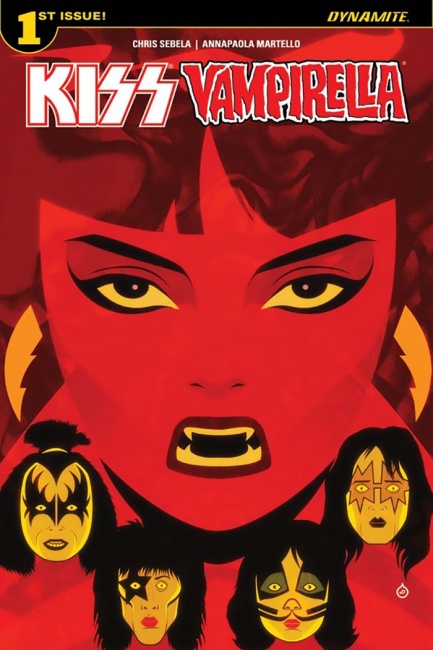 In
KISS/Vampirella
, The Starchild, The Demon, The Spaceman, The Catman, and Vampi team up in 1970s Los Angeles to fight monsters and a conspiracy that threatens to destroy rock 'n' roll. Written by Chris Sebela (
Captain Marvel
,
Alien vs. Predator
) and illustrated by Annapaola Martello (
Scarlet Witch
, S
pider-Gwen
), the first issue of the
KISS/Vampirella
miniseries hits shelves in June. The first issue comes with a variety of variant covers, with artwork by Juan Doe (
KISS
), Carli Idhe (
Womanthology: Space
), and Roberto Castro (
Lords of the Jungle
), a photo cover, and retailer incentive covers.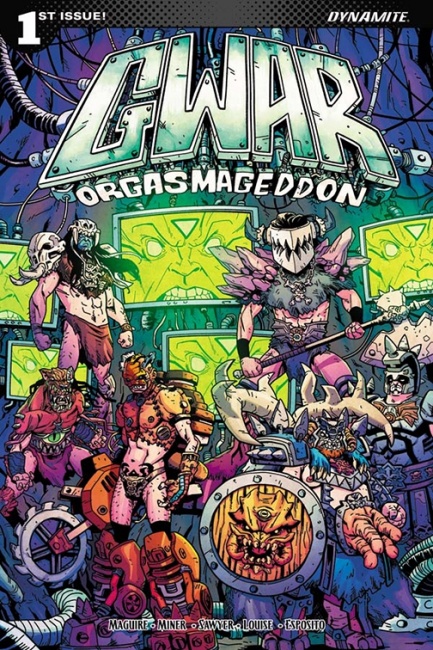 June will also see the release of the first new comic book series in 20 years from punk rock and metal's most shocking intergalactic blood-spewing alien monsters, GWAR.
GWAR: Orgasmageddon
clocks in at four issues that are co-written by the band and Matt Miner (
Toe Tag Riot
,
Critical Hit
) and feature art by the band and Jonathan Brandon Sawyer (
Welcome Back
,
Critical Hit
). The first issue features several variants covers and is due in June.
GWAR took to YouTube to announce the new series, encouraging fans to order it from their local comic shops.