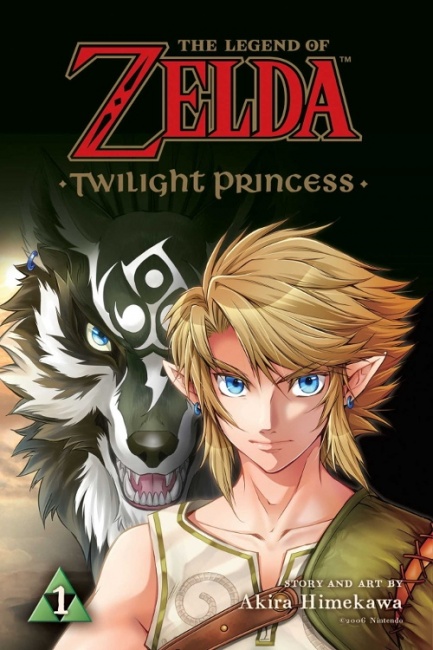 The Legend of Zelda: Twilight Princess Vol. 1 TP
Publisher: VIZ Media
Release Date: March 14, 2017
Price: $9.99
Creator: Akira Himekawa
Format: 200 pgs., Black & White, Trade Paperback
ISBN: 978-1-4215-9347-0
Age Rating: Teen
ICv2 Rating: 4 Stars out of 5
This unusual sequel to the earlier
Legend of Zelda
stories is written for a more mature audience than the originals. It gives the impression that it's for people who were kids playing the
Zelda
games and reading the earlier comics, but who are now teens or adults.
An older Link, chastened and disillusioned by his experiences, has sought peace in a village far from the stories in which he was once a hero. Even in this new setting, trouble seeks him out, and he finds himself answering another call to danger and adventure.
This darker and moodier setting seems odd for the bright, perky world of the early
Legend of Zelda
games and stories, but is actually very interesting. Even for those who were never huge fans of the game, this story stands alone well as a serious fantasy story. Akira Himekawa's artwork is also darker and moodier than the original stories.
Still, this is a video game world, and the title and setting may put off some readers who make assumptions about the source material. Also, it will be very jarring to younger readers who have just read the other Zelda material for the first time, and are assuming that this will be more of the same. This is as greatly different as,
Riverdale
is to
Archie
, although not for the same reasons.
The Teen rating on the book is mostly for scenes of violence in the book, some of which is rather graphic.
--
Nick Smith: Library Technician, Community Services, for the Pasadena Public Library in California.