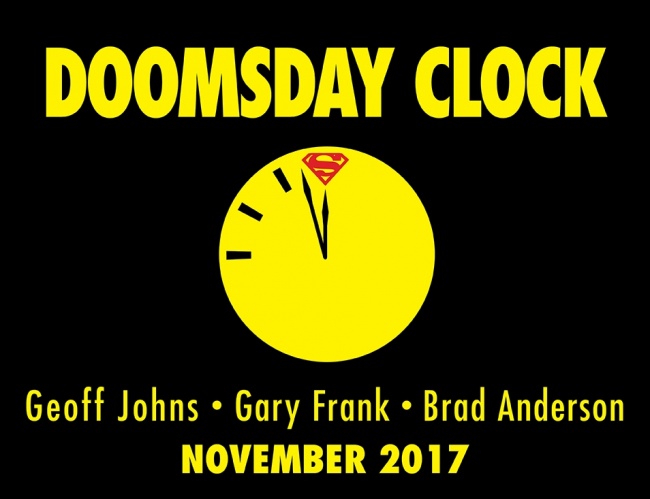 The Watchmen will be returning to the DC Universe in a new standalone miniseries.
Doomsday Clock will be written by DC CCO Geoff Johns, who will reteam with artist and frequent collaborator Gary Frank. Artist Brad Anderson also contributes. A four page epilogue in Flash #22, the final issue of "The Button" crossover event (see "Batman and the Flash Team Up for 'The Button'"), will lay the foundation for the new miniseries. Doomsday Clock, which debuts in November.
Few details on the miniseries have been revealed but the teaser image bears Superman's shield, and Johns revealed that the series will center on Doctor Manhattan. In an interview with Syfy Wire, Johns is adamant that the series is not a sequel or just another crossover.
"We're not going to do a story like this unless we one-thousand percent believe in it," Johns told Syfy. "It is all about the story; it is only about the story. There are no crossovers. No watered down one-shots or miniseries on top of this one. This is a standalone story. There is only Doomsday Clock."