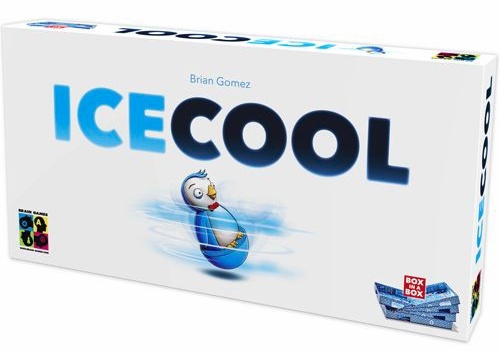 ICE COOL
was named the 2017
Kinderspiel des Jahres
winner, the Best Children's Game category for the prestigious German game design competition.
The game is designed by Brian Gomez, and released by Amigo Spiel in Germany, with U.S. distribution by Brain Games. In the dexterity game, players take the role of truant young penguins, skipping class to find a treat. Players flick their figure around the rooms on the board, hoping to snag a fish as they pass through doorways. But they must watch out for the hall monitor (played by one player), who is trying to catch the other players' figures.
The game is for 2 – 4 players, ages 6 and up, and plays in 30 minutes.
The nominees were announced last month, and winners for the Kennerspiel des Jahres and Spiel des Jahres will be announced on July 19 (see "2017 'Spiel Des Jahres' Nominations").