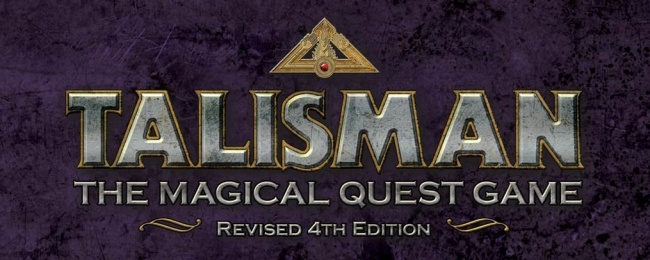 Games Workshop is reviving another fan-favorite title from its long history with the upcoming release of
Talisman: The Magical Quest Game
, expected to hit shelves in time for Christmas this year.
Based on the Revised 4th Edition version of the game produced under license by Fantasy Flight Games, the new Talisman will once again challenge players to an epic quest to claim the coveted Crown of Command. To win, players must explore the mysterious realms, grow in knowledge and power, and acquire a mystical talisman that will allow them to pass through the Portal of Power.
Games Workshop will be supporting the release of the game with six themed expansion packs, each of which offer players additional locations to explore and quests to pursue. Announced expansions include The City and The Dragon.
Originally published in 1983, Talisman has long been an icon of fantasy tabletop gaming, spawning a series of expansions and four separate editions. The 4th Edition was published in 2007 as part of the partnership between Fantasy Flight Games and Games Workshop (see "Revised 4th Edition 'Talisman Board Game'"). Nine expansions were produced under FFG's banner, most recently 2015's The Cataclysm (see "Explore Post-Apocalyptic Land in 'Talisman' Expansion"). The relationship between the two companies came to an end in February (see "Fantasy Flight, Games Workshop End Licensing Relationship").
It is unclear as of this writing what changes, if any, Games Workshop plans to make to game and its expansions for this version.
Click Gallery below for full-size images of logo and art!