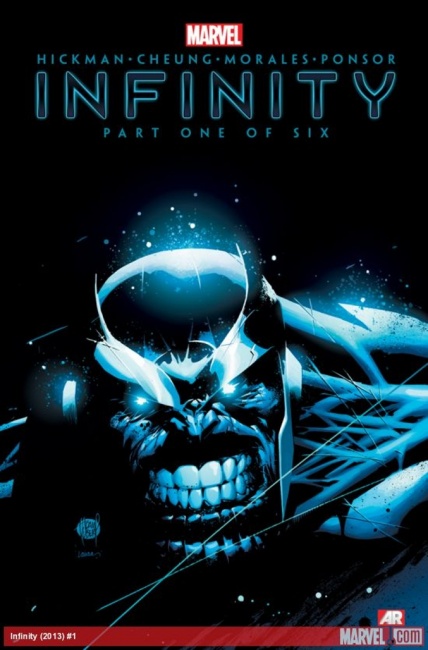 WizKids is introducing new booster configurations with the
Marvel HeroClix: Avengers Infinity
set release in May.
The Marvel HeroClix: Avengers Infinity Colossal Booster Brick will contain 4 standard size figures and a 2x 2 Clix Base figure in each booster. The set will introduce new characters both small and large to the game, including Thor, Hawkeye, Jack of Hearts, Infinity Watch (Adam Warlock, Drax, Gamora), Guardians of the Galaxy 0orign story figures like Star-Lord and Rocket Raccoon, and Spaceknights (Javelin, Terminator). Cosmic beings Eternity and Living Tribunal will also be included, as well as Devil Dinosaur & Moon Girl, and the Spider-Buggy vehicle. The 75- figure set includes 12 Commons (Plus 1 Prime), 12 Uncommons (Plus 1 Prime), 10 Rares (Plus 1 Prime), 10 Super Rares (Plus 1 Prime), 6 Chases, 10 Uncommon 2x2 Clix Base figures, 10 Rare 2x2 Clix Base figures, and 5 Super Rare 2x2 Clix Base figures.
The release will also include a Fast Forces pack that comes with six figures with all-new dials, including Black panther, Iron Man, Hawkeye and Colossal Giant-Girl. MSRP is $19.99. A Dice & Token Pack will include 2 custom dice with a unique icon and 6 action tokens featuring popular Marvel heroes. MSRP is $9.99.
For store owners there will be a Marvel HeroClix: Avengers Infinity Release Day OP Kit which contains 3 copies of one Limited Edition HeroClix Character with Card, 5 copies of the Double-Sided 24" x 36" Map and 1 Addendum/Instruction Sheet. Stores my request a maximum of 3 OP kits per store.
This release will follow the Marvel HeroClix: Z-Men First Class set release in February (see "'X-Men First Class' Registers for 'Marvel HeroClix'").