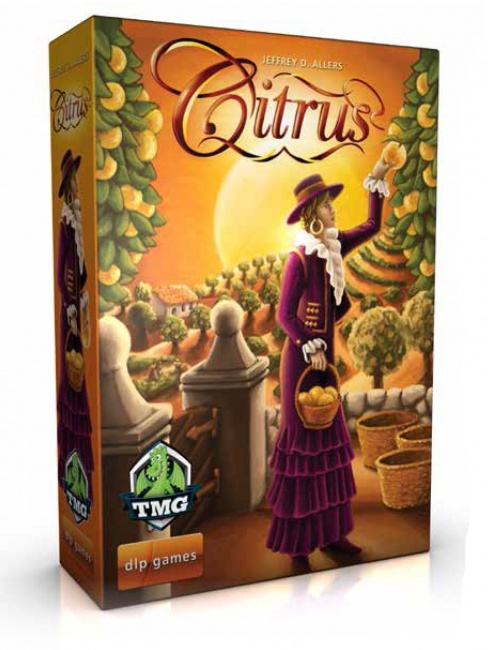 Two games will be released by Tasty Minstrel Games in the Q1:
Citrus
and
Pioneer Days
.
Originally published in 2013 by dlp games, Citrus is Jeffery D. Allers' (New Amsterdam, Alea Iacta Est) game about managing citrus plantations for profit and points. Players balance the harvests that they need for income with the expansion they need to maximize their score. Timing the harvests is the key to the game's strategy.
Citrus comes with a double-sided game board, 5 player boards, 1 market board, 155 tiles, 30 workers, and a cloth bag. It is designed for 2 to 5 players, ages 14 and up, and takes a little less than an hour to play. MSRP is $59.95.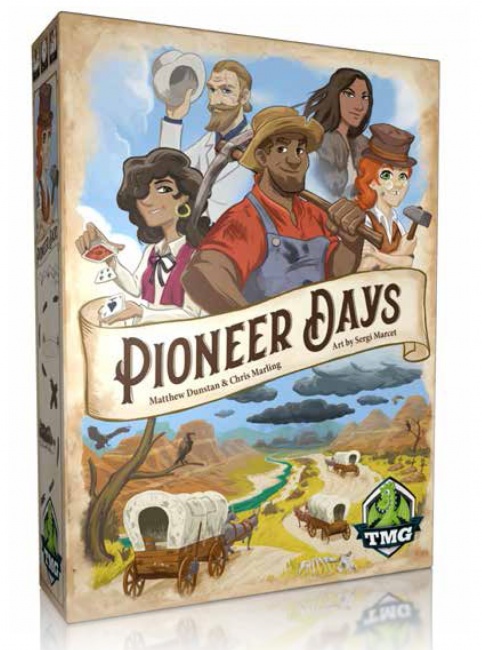 Originally scheduled for November (see "
'Exodus Fleet,' 'Pioneer Days,' 'Harvest'
"), Matthew Dunstan and Chris Marling's
Pioneer Days
has been rescheduled for Q1. This dice drafting resource management game will include 25 dice, 2 game boards, 8 player boards, 45 tokens and markers, 98 cards, 27 tiles, and 2 draw bags. For 2-4 players, ages 14 and up, the playing time is about an hour. MSRP is $60.00.