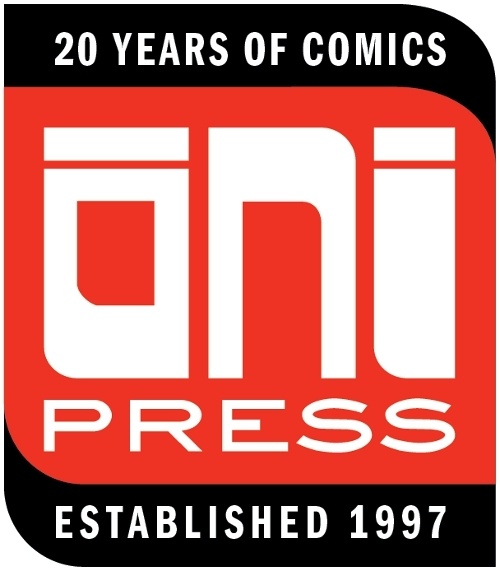 Portland-based comic publisher Oni Press is reorganizing, with long-time Founder and Publisher Joe Nozemack taking a new role as Chief Financial Officer, and James Lucas Jones, formerly Editor-in-Chief, taking the role of Publisher. Nozemack co-founded Oni with Bob Schreck in 1997, and has served as Publisher for more than 20 years.
Oni Press also announced a number of other promotions and changes of personnel:
Charlie Chu, formerly in Oni Press editorial, has been promoted to VP-Creative and Business Development.
Brad Rooks is Director of Operations.
Ari Yarwood, formerly Managing Editor and current head of Limerence Press, has been promoted to Executive Editor of Oni Press.
Robin Herrera, formerly Editor, has been promoted to Senior Editor.
Desiree Wilson joined Oni as Associate Editor last August, after interning with Dark Horse Comics.
Hilary Thompson has been promoted to Senior Designer.
Angie Knowles has been promoted to Digital Press Lead.
Kate Stone has joined the company as Junio Graphic Designer.
Rachel Reed, formerly Publicity Manager, is now Marketing Manager.
Melissa (MacFadyen) Meszaros, formerly PR Manager at Dark Horse Comics, has joined the company as Publicity Manager.
Alissa Sallah joined the company as Administrative Assistant early last year.