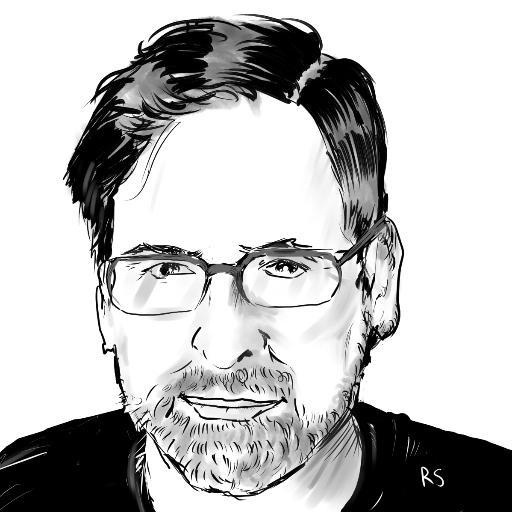 Seattle's Emerald City Comic Con (ECCC) wrapped up its 16th edition yesterday, leaving its roughly 95,000 ticket buyers satisfied and exhausted after its first year as a four-day show. ReedPOP, which acquired ECCC just before the 2015 event, seems to have figured out how to lean into the strengths of the long-running show while managing around its limitations. I had a chance to sit down with Mike Armstrong, who runs ReedPOP's domestic convention business, on Sunday afternoon to reflect on the highlights and lessons.
Balancing growth and limits.
Armstrong didn't have final figures when we spoke, but he estimated that ECCC hit another attendance milestone this year, exceeding last year's 92,000 tickets sold by a small amount. That was mostly accomplished by the brute-force method of expanding the show to a full fourth day (last year Thursday was a preview half-day) and by moving some show content offsite. Autographs and celebrity photo ops were next door at the Sheraton and ECCC debuted a track of programming for educators and librarians at the Seattle Public Library main branch a few blocks from the convention center. Further organic growth, however, is capped by the capacity of the Washington State Convention Center, which groaned under the strain of 25,000 attendees and as many as 5,000 additional staff, exhibitors, artists, press and professionals each day (see below for more ugly details).
Armstrong says that, after a misstep trying to move ECCC toward a more ReedPOP-branded event in 2016, the company realized that the strength of ECCC is its local flavor. He says ReedPOP reorganized the way they manage shows, assigning a small team to manage ECCC year-round under the direction of showrunner MK Goodwin. This allows them to spend more time listening to community stakeholders – retailers, partners, prospective exhibitors and guests – and build features that play to those strengths.
Wide at the base, narrow at the top.
The show's headline guests this year were
Doctor Who
's David Tennant and Billie Piper, actor Karl Urban, comics superstar Brian Michael Bendis, and a smattering of other media figures. For a show of this size and scale, that's a pretty light set of attractions. Armstrong says that was deliberate.
"This is a show centered around publishers and creators," said Armstrong. "It's never been celebrity-driven, and honestly, we don't want this to be an event where attendance rises and falls each year based on the strength of the names on the marquee."
The lack of starpower means there's no real need for ECCC to offer expensive VIP packages that are becoming more common elsewhere in the industry. Armstrong says that's fine with him. "The VIP thing doesn't fit with the character of this show. I want every fan to have the same great experience," he says. It also means attendees have more money in their pockets to spend on art, collectibles and items for sale in the exhibit hall.
Art at the center.
Instead of spending big bucks guaranteeing minimums for big name celebrities, ECCC has invested in building North America's biggest Artist Alley. More than 500 artists occupied the entire top floor of the Convention Center, exceeding the number at 2017's New York Comic Con, a much larger event. Big fan draws like Adam Hughes, Chris Claremont,
Elfquest's
Wendy and Richard Pini and others were stationed strategically in the corners, leading crowds past aisles and aisles of cartoonists, illustrators and small press publishers hawking their wares. I spotted almost no print farmers or fan artists in this crowd, which meant no one was undercutting the professionals with substandard fare. Kudos to ReedPOP for cracking down on that so effectively.
On the main floor, Image Comics, Skybound, Dark Horse Comics, BOOM! Studios, Oni Press and Valiant Entertainment had large presences, along with Fantagraphics Books, Zenescope Entertainment and a few newcomers. DC Comics and Marvel, which have rarely if ever done this show, were not exhibiting, but Armstrong says both of the Big Two, along with IDW Publishing, were represented in the programming.
New at this year's ECCC was a community area called The Hive (lightly trafficked during the few times I made it there during the show); a stage in the Artist Alley area where local bands of (charitably) inconstant quality performed during the event; and a portion of the exhibit hall branded "Homegrown," featuring local craft and merchandise vendors. Armstrong said the Homegrown section was created to incentivize fans to check out a part of the floor that had not been getting as much traffic, according to ReedPOP's data.
Hemmed in.
Hands down the biggest limitation of ECCC is the convention center itself, a confusing multi-level maze of chopped up spaces straddling two sides of a major downtown street, connected by a sky bridge that divides the main exhibit hall into two odd-shaped halves. Rooms on either side of the street have the same room numbers, making it difficult to find program events. It's impossible to get anywhere without going up and down escalators, which gave out several times each day under the strain of the crowds.
The quirks of the venue also made it difficult for ReedPOP to implement some of the technology innovations it is rolling out at other shows. A representative of Showclix, the ticketing platform serving ReedPOP and the show, explained that access control at the WSCC was so problematic that attempts to use RFID chips or other kinds of electronic badge features would have just created bottlenecks and inconvenience for attendees. [Disclosure: I have a business relationship with Showclix]. Instead, WSCC staffers checked badges at the entry points, waving people through or redirecting them to other areas if escalators or elevators were out of service.
A major convention center expansion is in the works that will up the venue's capacity to 160,000 by 2021, at least in theory. That will be a game-changer, assuming interest in events like ECCC, PAX West and Sakura Con remains high. In the meantime, Armstrong says ECCC is looking to expand content programming to the Hyatt and other nearby venues to keep the event fresh in coming years.
If it ain't broke, don't fix it.
The property they acquired from founder Jim Demonakos was built to last, and fans (80% of whom hail from Washington state according to Armstrong) are primed to buy up all the available tickets to a show called Emerald City Comic Con, regardless of who's on the marquee. When you have an event like that in your portfolio alongside a bunch of new projects fraught with higher risk and uncertainty, playing it safe is the smart route – especially when "safe" adds up to a generally satisfying show for all concerned.
The opinions expressed in this column are solely those of the writer, and do not necessarily reflect the views of the editorial staff of ICv2.com.
Rob Salkowitz (
@robsalk
) is the author of
Comic-Con and the Business of Pop Culture
.